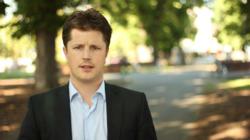 I think the main thing to me with text content is that the majority of the web really still is text. I was just on Hacker News earlier, and the top ten articles on Hacker News are all text--no video and no audio
Melbourne, Au (PRWEB) January 12, 2013
The Multimedia Marketing Show with Jake Hower recently released a podcast interview of three elite content producers. The interview debates whether audio podcasts, videos, or written content is the best type of content for content marketing needs.
Hower started the debate by asking which form of content is the best way to engage with audience.
Dan Norris of Inform.ly contends that written content is the best form of content marketing.
"I think the main thing to me with text content is that the majority of the web really still is text. I was just on Hacker News earlier, and the top ten articles on Hacker News are all text--no video and no audio. The big sites like TechCrunch and the big tech sites are all really text driven. People have got this habit ingrained into them for the last 15 years of reading text online," argued Dan Norris.
Dan Andrews of The Lifestyle Business Podcast rebuts Norris' argument.
"Okay, first off, here's the counterintuitive part about text content. It is the most expensive medium. It's very, very expensive to produce compelling text content," argued Mr. Andrews.
James Schramko of SuperFastBusiness agrees with Dan Norris, and then adds on his own perspective about the best form of content marketing.
"I think Dan's point about text being the most common content is exactly the reason you want to go for a richer media to stand out and to have an instant advantage by being where the others are not. I think we're trained to watch television and movies. People watch an inordinate amount of video every single day. So we're literally stepping in front of them with a habit they already have. We're doing it where they are active. You want to engage with people, and you have to be where they are. So that's how you get right in front of them," said Mr. Schramko.
Marketers interested in listening to the rest of the podcast can go to the The Multimedia Marketing Show website.
About The Multimedia Marketing Show with Jake Hower
Too many people focus on short-term "push button riches" sales strategies. The Multimedia Marketing Show's focus is on long-term sustainable solutions that build out the authority in a particular market.
Business owners who implement the strategies taught in The Multimedia Marketing Show's podcasts and videos will increase authority and build a defensible business that competitors cannot easily replicate.
Tap into the video marketing expertise at The Multimedia Marketing Show with Jake Hower.
About Jake Hower
Jake is a co-director of Pan Australian Travel. He joined his current business partner as a director in 2009. He has extensive travel industry experience, having worked in various senior positions before joining the company. Jake's role within the company has him overseeing marketing, client management and new client acquisition, with a focus on driving innovation through the entire group. Jake is a member of Entrepreneurs Organization (EO) and is actively involved in various travel industry associations.