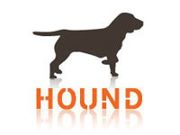 "Growth in health care jobs outpaced overall employment in 2012."
Pasadena, CA (PRWEB) January 12, 2013
The Bureau of Labor Statistics released its monthly jobs report on Friday, with the U.S. economy adding 155,000 jobs in December. Health care employment continues to expand, with 45,000 jobs added in December. Demand in the health care sector reflects hiring trends on job site Hound.com.
According to the Bureau of Labor Statistics' report, total non-farm payroll employment added 155,000 jobs in December, with job growth averaging 153,000 per month for 2012. While hiring has remained steady, overall employment has not picked up in strong enough numbers to bring down the unemployment rate, which remained unchanged at 7.8 percent. Health care employment showed the biggest gains, adding 45,000 jobs in December. Jobs added in healthcare accounted for nearly a third of total nonfarm payroll employment. According to the BLS report, 23,000 jobs were added in ambulatory health care services; 12,000 jobs were added in hospitals; and 10,000 jobs were added in nursing and residential care facilities. In sum, 338,000 jobs were added in health care in 2012.
Commentators had earlier predicted that the political standoff between Congress and White House over tax increases and spending cuts would negatively impact employment in December. Yet despite the fact that a budget deal was not reached until after the new year, the BLS December report showed strong employment numbers, indicating that employers were not deterred from hiring due to political uncertainty over the fiscal cliff.
The strong demand in health sector employment has been reflected in hiring data on Hound.com, a leading job site. Hiring for jobs in health care has remained steady throughout 2012. While demand has been substantial for occupations across the entire spectrum of health care, several areas have shown particular growth in December, according to data on Hound.com. As of January 9, the site listed 150,736 jobs in health care. By and large, the most job demand has been for pharmacy technicians, with nearly 2,700 job openings. There has also been substantial demand for occupational therapists and physical therapists, with 1,000 and 1,600 openings, respectively. Hiring has also been strong for nurses across the board, including nurse practitioners, certified nursing assistants, RNs, and nurse practitioners.
Growth in health care jobs outpaced overall employment in 2012. Much of the increased demand has come on the heels of the Patient Protection and Affordable Care Act, the health care overhaul that was a cornerstone of President Obama's first term. After the Supreme Court upheld the constitutionality of the legislation and President Obama was reelected in November 2012, the political future of Obamacare became more certain, and health care providers have been aggressively hiring to meet the anticipated demand. While the full extent of Obamacare will be implemented slowly over a series of stages, extending into 2020, hospitals and health care facilities have already become preparing for the millions of Americans who will soon be eligible for health insurance. This, coupled with an aging baby boomer population, has resulted in an unprecedented boom in health care services, as seen by hiring trends on Hound.com.
About Hound
Hound.com is a job search site based in Pasadena, CA. It is a part of the Employment Research Institute and owned by A. Harrison Barnes.