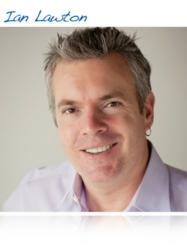 You can have fear without courage, but you can't have courage without fear. - Cathy Eskobar
Grand Haven, MI (PRWEB) January 11, 2013
This Sunday, January 13 at C3 Exchange, Ian Lawton will explore the role fear plays in life, while he welcomes musical guest, Seth Glier.
He will explore questions such as "How has fear become a political weapon to stop change, create a market, or act in ways that are against our long term best interest? How do we use discernment as to what is real, and how can we channel fear for good purpose? How does tapping into subconscious fear allow organizations to manipulate us and our behavior? "
"You can have fear without courage, but you can't have courage without fear." - Cathy Eskobar
Don't miss this fascinating presentation, "Putting Fear Into Perspective". C3 Community Talk Back follows at 11:30 on this subject and all are welcome to join in the conversation.
The C3 Community will also be hosting Grammy Nominee Seth Glier. Returning to the community after an outstanding performance last year, Seth will be sharing songs from his brand new album, "Things I Should Let You Know," and will have advance copies for sale, (The Album will not be released until Feb 5) PLUS he will be giving 3 CDs away to those who attend, so this morning is not to be missed! Seth is a national spokesperson for "Autism Speaks" and will be kicking off his national tour January 11 at the ARK in Ann Arbor.
C3 Exchange is a non-religious community of people of all faiths and no faith who meet weekly to discuss and act on current issues as they affect each person. All who seek community, but wish to live without religious dogma are welcome to join. As an open and inclusive community, they are focused on values and not beliefs. They celebrate the arts, and give support to many nationally known singer/songwriters by featuring them at their weekly meetings.
C3 invites you to join them and add your perspective on Sunday Mornings at the Grand Haven Community Center located at 421 Columbus St. Grand Haven, MI 49417. Small Group Discussions at 9:00 AM. Large Group Meetings with Live Musical Performance at 10:00 AM Ian Lawton is the featured speaker. "Community Talk Back" on the topic of the day is at 11:30. Coffee and Treats are available. A Structured Children's Program is provided starting at 10AM as well as Infant care in the Nursery. A 9:00 AM drop off of children is available with prearrangement.