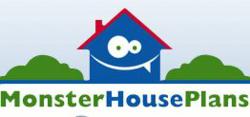 This is truly an amazing addition to our interactive website.
Spokane, WA (PRWEB) January 16, 2013
Officials with Monster House Plans announced today that it has officially launched a new service called 'Ask the Architect', which allows anyone to ask a question and receive an expert answer.
"This is truly an amazing addition to our interactive website," said Jeff Spring, president of Monster House Plans, a company that has pre-drawn stock house plans that it says will save thousands of dollars when compared to starting from scratch with a professional designer or architect. "Oftentimes people go on house plan websites and have a lot of questions. We didn't want to simply rely on a set of FAQ like most house plan sites do, because we know everyone's question is unique."
Spring went on to note that the company's Ask the Architect service gives people the opportunity to ask any and all of their questions and receive an expert response.
The expert response will come from none other than Jeff (Spring) the Architect.
"I've been designing homes and working closely with home owners for 35 years," Spring said, before adding, "I've seen and heard everything, plus, I'm a nice guy with a lot of patience. Go ahead. Ask me whatever you want. I'm here to help you."
Spring stressed that the Ask the Architect feature is the latest of dozens of features that make navigating and using the company's site so appealing.
Having over 23,000 home floor plans to choose from, Spring said, is not daunting at all with our easy search options and saved favorites list.
"With just a few clicks of the mouse you can narrow your search to include the foundation, features, garage, shape, and square footage that you want," Spring said. "If you are not sure which elements you want in your home floor plans, simply use our quick search feature. This feature will bring up a broad range of home plans with your base requirements so you can see what elements and features appeal to you. But if you have any questions, give our Ask the Architect a shot."
For more information, please visit: http://www.monsterhouseplans.com/blog/
About Monster House Plans
Our commitment to provide you with exceptional house plans at affordable prices has made us a leader in providing house and floor plans in North America.
With our staggering collection of over 23,000 house plans, you are sure to find a plan that meets your dream home criteria.
We offer over 35 styles to choose from including Mediterranean, Italian, Greek or French house plans, traditional, country or contemporary home plans, as well as waterfront, craftsman and log home plans.
We are truly a one-stop shop for house plans on the Internet. Search for Monster House Plans on Google: http://goo.gl/z9pvF
###