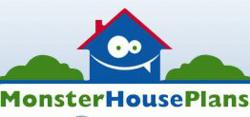 Our newsletter is specifically designed for house plan shoppers.
Spokane, WA (PRWEB) January 18, 2013
Representatives with one of the nation's top house plans company announced today that anyone wanting to know more about house plans can now receive a free subscription to its monthly newsletter.
"Our newsletter is specifically designed for house plan shoppers," said Jeff Spring, president of Monster House Plans. "Our monthly newsletter delivers the latest information you'll want to know about."
Spring went on to describe the newsletter as a quick and informative read that delivers the latest pricing information, alerts about new and exciting home plans added to the company's collection.
The company president stressed that the newsletter empowers readers with detailed information on new features added to its website that enhances their experience and more.
"It's jammed packed with new and innovative home building products and material you'll want to check out," Spring promised. "Readers will also be treated to late breaking house information that can impact readers' new house construction."
Signing up for the free newsletter, according to Spring is quick, simple, and easy.
"Just log onto http://www.monsterhouseplans.com/enewsletter.html, enter your name and email address and you're all set," Spring said, before adding, "MonsterHousePlans.com does not share your email address with third parties. After you subscribe, you can modify/update your subscription to this newsletter via the "Manage Your Subscription" link in the footer of the newsletter.'"
For more information, please visit: http://www.monsterhouseplans.com/
About Monster House Plans
Our commitment to provide you with exceptional house plans at affordable prices has made us a leader in providing house and floor plans in North America.
With our staggering collection of over 23,000 house plans, you are sure to find a plan that meets your dream home criteria.
We offer over 35 styles to choose from including Mediterranean, Italian, Greek or French house plans, traditional, country or contemporary home plans, as well as waterfront, craftsman and log home plans.
We are truly a one-stop shop for house plans on the Internet. Search for Monster House Plans on Google: http://goo.gl/z9pvF
###