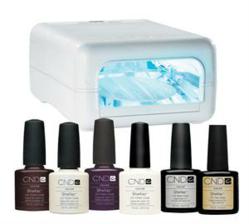 When new technology is installed it must be tested. We didn't want to go live with the system until it had been rigorously been put through its paces
(PRWEB) January 13, 2013
Efficiency and happy customers are the name of the game as far as eNail Supply are concerned. The company recently improved ordering systems with new technology in order to deal with the high demand for their huge range of cheap nail polish, cnd shellac and china glaze nail polish. Management regard this move as key to ensuring orders continue to be dealt with quickly, accurately and smoothly. The new systems give the company the ability to match their higher targets with high productivity in all areas of the supply chain.
CEO of eNail Supply, Mr Sudeep Arya said, "We could see a real need to keep up with the industry's increasing demands for our products. We just could not keep up with customer demand, particularly for their favorites, china glaze and cnd shellac or for the various ranges of cheap nail polish we offer our customers on a regular basis. But to ensure our customer demand was being met we had to look at the systems which were in place. By investing in new technology we have been able to reduce order processing time which means even more savings for us and our customers will benefit directly."
eNail supply are investing in these technology developments to both improve productivity in their operations and to attract new business and new customers. They tried out the new systems recently using the full range of china glaze nail polish.
Mr Arya explained, "When new technology is installed it must be tested. We didn't want to go live with the system until it had been rigorously been put through its paces. The management team and I decided to create a test for all the systems using the popular china glaze range. This is one of the most popular brands we offer our customers and high volumes of it move through the company systems so it was the obvious choice. It was a data-driven process, we used our own data and sales figures to identify the best choice for the test."
eNail Supply regards this strategic investment as a way to further strengthen the company's capabilities to provide the best beauty brands to their customer base, and in particular, boost business growth. They see investing in the infrastructure of the company systems as a way of strengthening their position as a leading retailer of hand feet and nail beauty products. The beauty industry is a demanding one and beauty professionals, who make up a large percentage of their customer total, need to know their much needed supplies are available quickly at reasonable cost and with no delay.
It has taken hard work and dedication to the industry for eNail Supply to now be in regarded as a leading supplier to beauty professionals; they intend to continue improving their internal systems to ensure their highly regarded position is maintained.
The new systems have now been fully tested and are operational. Business continued as usual during the entire redevelopment phase and the company were pleased to report no problems or issues during the quick transition and testing phase which took place recently.
Further plans for expansion and improvement are planned for the future but for now eNail Supply are monitoring the new systems to ensure they continue to run smoothly and deal with the high customer demand.
About us
eNail Supply supplies professional and salon-quality beauty products for the hands, feet and nails. It stocks a huge rand of cheap nail polish brands including CND Shellac and China Glaze, Artistic Color Soak Off Color Gel and fingernail decals, all for shipping worldwide. eNail Supply provide nail supplies online to licensed nail technician, aesthetician, depilatory professionals and beauty consultants as well as regular shoppers. It offers worldwide delivery and complimentary help and advice from a team of qualified technicians. Detailed information about discounted products can be found on the website.