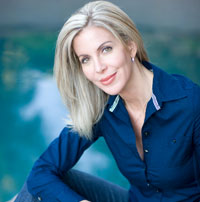 Los Angeles, California (PRWEB) January 11, 2013
As Ms. Dwyer puts it, the private life coaching is an opportunity to create a partnership with a board-certified hypnotherapist and life coach so clients can move forward in their life or get past personal challenges, including career and relationship issues. According to Ms. Dwyer, "The life-coaching system I've put together gives you the profound freedom to create your life and experience both joy and productivity."
Her life coaching system includes energy therapy, traditional life coaching and advanced hypnotherapy sessions to improve job performance and offer assistance for clients attempting to lose weight or quit smoking. Her hypnotherapy techniques include traditional hypnosis, neuro-linguistic programming (NLP) and Emotional Freedom Technique (EFT), which is a type of counseling intervention that takes theories from several forms of alternative medicine, most notably acupuncture and energy medicine.
Along with private coaching, Crystal Dwyer also offers a line of meditation, life coaching and hypnosis CDs and books, available for purchase on Amazon.com and the e-commerce section of her website.
Readers interested in the contacting Ms. Dwyer for private coaching can reach her at (602) 342-1402 or through her website at http://crystalvisionlife.com/.
Crystal Dwyer is a board-certified hypnotherapist in Orange County, CA, professional speaker, author and life coach. Along with private coaching, Dwyer has a line of books and CDs to help people struggling with issues like depression, self-esteem and weight problems. Her most recent book is Pure Thoughts for Pure Results, which is available packaged with a DVD program and audio book.
Crystal Dwyer
http://crystalvisionlife.com/
pr(at)crystalvisionlife(dot)com
(602) 342-1402