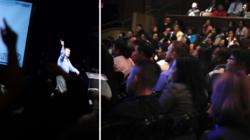 "JumpStart is a life changing event for your business"
Norcross, Georgia (PRWEB) January 16, 2013
Founded February 2006, First Financial Security, Inc. (FFS) has grown to be a leader in financial services designed to serve the wants and needs of Middle America. First Financial Security, Inc. is a national financial company, focused on their mission of leading the 21st century financial revolution.
FFS offers people from all walks of life, the ability to "be in business for themselves, but not by themselves." By combining one of the world's largest most stable industries with the most efficient and profitable distribution systems in existence today, FFS is uniquely positioned to achieve its Vision and Mission.
Their annual JumpStart Convention will be held this year in Orlando, Florida at the Hilton Walt Disney World Resort. The convention starts at 8:00AM Friday, January 25, 2013 ending Saturday, January 26, 2013 at 5:00PM
FFS is headquartered outside Atlanta in Norcross, Georgia and is led by President/CEO Phil Gerlicher. "Our mission is to lead the 21st century financial revolution. Our vision is to create wealth for families with our products, services and unique business opportunity."
For your convenience, go to First Financial Security's Facebook Page.
For more information, contact:
Phil Bransom
Media Director
First Financial Security, Inc
phil.bransom(at)firstfinancialsecurity(dot)com
503-452-6140 T
503-452-6141 F