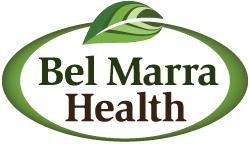 The behavioral pattern among genders reflects healthy eating and indirectly, predicts the types of diseases that may develop.
New York, NY;Washington, DC;Los Angeles-Long Beach, CA;Chicago, IL;Houston, TX (PRWEB) January 12, 2013
Bel Marra Health, who offers high-quality, specially formulated vitamins and nutritional supplements, is reporting on recent research that outlines how the dietary habits of men regarding the intake of fruits and vegetables differs from women's in a significant way.
As Bel Marra Health reports in its article (http://www.belmarrahealth.com/healthy-eating-2/what-gender-means-for-eating-your-veggies/), according to recent medical report published in PubMed, this gender difference in the daily diet also reflects the amount of vitamins and minerals that the body receives and indirectly, the amount of antioxidants and protection against diseases.
For example, fruits are usually consumed based on their taste and its health benefits. Furthermore, earlier studies have shown that people who eat greater amounts of fruits have a lower risk of developing weight problems such as obesity. Also, those who consume fruits are also less likely to develop cardiovascular diseases and cancer. It has also been reported that consuming fruits and vegetables is associated with a lower risk of memory loss.
The recent medical report presented the current problem of gender differences in consuming fruits and other plant-based food items. The authors of the report explained that although this difference has been observed for the last couple of decades, this gap between men and women is now widening, as reflected in their studies. The report showed that women have increased their intake of fruits and all other types of vegetables in the past 10 years, whereas men have shown the same smaller amount of consumption of food items rich in vitamins and minerals
As the Bel Marra Health article reads, an interesting finding of this research study involved various psychosocial factors that are associated with eating certain types of food items. The report thus discussed that knowledge of the health benefits of fruits may partially influence the amount and type of food items that people eat on a regular basis.
Also discussed was the idea that people tend to follow a behavioral pattern for eating; this behavior involves a combination of attitudes, perception, and control of food items consumed on a regular basis. The authors explained that each of these factors is fueled by personal and possibly cultural beliefs regarding specific food items.
Spokesperson for Bel Marra Health Dr. Victor Marchione says,"The behavioral pattern among genders reflects healthy eating and indirectly, predicts the types of diseases that may develop. The recent medical report thus provides the reader a better understanding on how individuals choose their food items and their lifestyles."
(SOURCE: "Cad Saude Publica" Men's health: a population-based study on social inequalities, Nov 28, 2012)
Bel Marra Health is the maker of "Joint Rescue" a high-quality nutritional supplement designed for liver health in formulations designed to address this specific health concern. All ingredients are backed with scientific evidence. Every product is tested for safety, quality, and purity at every stage of the manufacturing process. Furthermore, Bel Marra Health products are produced only in Health Canada approved facilities, going that extra mile to ensure our health conscious customers are getting top quality products. For more information on Bel Marra Health visit http://www.belmarrahealth.com or call 1-866-531-0466.