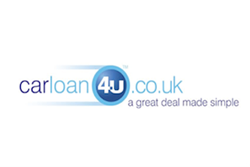 "There are some great new cars making their way onto the UK's forecourts in 2013.
Macclesfield (PRWEB UK) 15 January 2013
UK car finance experts Car loan 4U, take a look at some of the world's priciest vehicles as car buyers step into the New Year.
While many drivers would be happy to hit the road in popular models such as Ford Fiesta, others are prepared to stump up hundreds of thousands or more in their pursuit of the perfect ride.
Here are just some of the world's most expensive cars.
Ferrari 250 GTO
The 1962 Ferrari 250 GTO became the world's most expensive car in 2012 after it was sold for a staggering $35 million. The extremely rare car was custom-made for race driver Sir Stirling Moss and is just one of 39 GTOS produced from 1962 to 1964.
Bugatti Veyron Super Sports
No expensive car list would be complete without the Bugatti Veyron Super Sports. Those motorists who are prepared to meet the £2 million will be rewarded with one of the world's most expensive cars and the fastest; reaching top speeds of 267 miles per hour. The powerful 8.0 litre and 16 cylinder engine helped push the model into the record books.
Koenigsegg Agera R
New to the list is the Koenigsegg Agera R, which will set drivers back around $1.7 million. The powerful car can reach a staggering 260 miles per hour and is even fitted with a Ski Box for fans of winter sports.
Whilst you might not be able to get your hands on the latest Aston Martin or Ferrari, you could get a new car with affordable car finance.
Commenting on the new cars that could pique buyers' interest in 2013 Car Loan 4U Co-Director Ryan Dignan, said:
"There are some great new cars making their way onto the UK's forecourts in 2013. From the Honda hybrid, which has great fuel efficiency, to the Audi RS 6, which will undoubtedly be a popular vehicle for those wanting a bit of power behind the wheel, there are plenty of exceptional new cars to choose from."
For more information about car finance and applying for a car loan, head to Car Loan 4U.co.uk
Notes
For your car finance needs, visit: http://www.carloan4u.co.uk.
Twitter: @carloan4u
Facebook: http://www.facebook.com/carloan4u