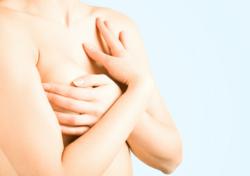 A breast lift raises the breasts to correct sag, whereas augmentation addresses tissue loss specifically.
Park City, UT (PRWEB) January 11, 2013
What's the next hot thing in cosmetic plastic surgery? Botox® breast lifts? According to an American Society of Plastic Surgeons special report, the answer is "No". Yet, ImplantInfo knows rumors like those about Botox® being a viable treatment for breast sag are what make breast lift a hot topic.
The site, considered "a women's guide to breast augmentation and breast implants", provides curious consumers with access to information related to breast health, implants and surgery – both cosmetic and reconstructive.
ImplantInfo's newest article takes its inspiration from the ASPS video report to focus on mastopexy and its sometime companion augmentation mammoplasty: Breast lift and breast augmentation surgeries, respectively.
"Some cosmetic plastic surgery procedures are straightforward," says Shawn Miele for ImplantInfo. "If you have a bump in your nose, you look into rhinoplasty. Breast tissue is more dynamic than that. One woman may benefit from a lift, a second might do better with implants and a third may get her best results from a combined procedure."
Miele says breast lift and augmentation surgeries serve different purposes, but patients from both camps typically hope to correct changes in breast size or shape related to:
Genetics
Weight Loss
Age, Time or Gravity
Reduced Skin Elasticity
Pregnancy and Childbirth
Perhaps the biggest distinction between patients who qualify for a breast lift versus augmentation is the type of breast sag or droop. Sag is classified as ptosis in instances where the nipple and areola fall at or below the breast crease. A breast lift raises the breasts to correct sag, whereas augmentation addresses tissue loss specifically. A combined procedure addresses both issues.
As for the future of Botox® breast lifts? ASPS Member Dr. Karol A. Gutowski, FACS, concludes: "It sounds like an interesting concept – the use of injectable Botox® into the chest muscles to lift the breasts and make them perkier. However, after analyzing the data … I don't think this is going to be a procedure most (patients) will find useful."
Women interested in learning more about breast lift and breast augmentation surgeries can read the full article online at ImplantInfo. Once there, they can conduct research into breast implant types, reconstructive surgery and more. They can also access an extensive online database of board-certified plastic surgeons in their area.