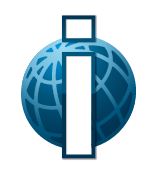 Spokane is in a transition period. We have a tremendous opportunity right now to develop our technical possibilities.
Spokane, WA (PRWEB) January 17, 2013
It's been hotly debated in forums from 60 Minutes to the Wall Street Journal: The so-called "Skills Gap" facing American employers today. Herb Greenburg for Forbes says the lack of qualified job candidates is a myth, asserting that US employers are too rigid in trying to tick each box on their experience requirements list instead of looking at candidates with the background and skills to learn a job they haven't done before. But software solution provider Imprezzio is experiencing a real skills gap. And it's not, according to co-founder Dave Talarico, because the company isn't flexible or creative enough.
Statistics from the Labor Bureau show unemployment in Spokane County remaining at 7.7% in November. And yet: "We're not getting enough candidates for the positions we're advertising, and when we do, they aren't technically qualified," says Talarico. "It seems like there aren't enough students going into the math/science/computer science arena."
Those who deny a significant skills gap suggest that American companies aren't willing to invest in training programs like the apprenticeships common in Europe or that the compensation being offered isn't attractive enough to skilled workers. A recent piece in The Business Insider, for example, was titled Don't Complain About the Skills Gap If You Won't Pay or Train Anybody.
But that isn't the case here. Imprezzio offers competitive salaries, a robust benefits package, and plenty of perks. The company strives to make the workplace fun and empowering and the dress code is relaxed.
Still, says Talarico, his phone isn't ringing.
The company is looking to hire an additional 35 workers to join the 50 or so already on staff in the Spokane and Kirkland offices. So Recruiting Specialist Lisa Bick will be hitting the career fairs at colleges and universities around the Pacific Northwest, starting in Spokane and branching outward. She is also working on a plan to partner with local schools to develop curricula and an internship program.
In addition, Imprezzio's new Network Operations Center is expected to pull in more IT to the area.
"Spokane is in a transition period," Talarico says. "We have a tremendous opportunity right now for technical growth and development."
To apply for a job at Imprezzio, please visit the company's webpage at http://www.imprezzio.com/careers.