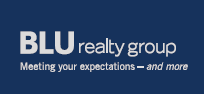 After just days on the market Alkotzer and the team at BLU Realty accepted an offer near the asking price.
New York, NY (PRWEB) January 11, 2013
Avi Alkotzer at BLU Realty of New York has announced the sale of the one of the trendiest and sought after properties in the New York Market; the luxury Chelsea Loft of world class interior designer Karim Rashid. The home, located at 251 West 19th Street Apt. 8D is part of the premier boutique apartment building; Chelsea 19 Condominium; a recently renovated gem in the heart of Chelsea.
The sleek and sophisticated all white loft, featuring oversized windows, LED ceiling lights, glass walls and ballet floors was designed entirely by the powerhouse designed Karim Rashid. The 42 x 42 feet square, $2.795 million dollar loft was on the market for two weeks and received multiple offers under the expert guidance of BLU Realty Senior Vice President Avi Alkotzer. After just days on the market Alkotzer and the team at BLU Realty accepted an offer near the asking price for the loft and officially took this hot Chelsea property off of the market.
As for the seller, Karim Rashid, Avi Alkotzer and BLU Realty Group will also be closing his latest purchase on January 10th. The design icon will be purchasing a home at the highly coveted townhouse Dillion complex at 425 West 53rd Street. The $3.9 million townhouse is the largest in the state of the art complex and has been one of the most sought after modern condominiums in the area.
This ground breaking sale marked another triumph for the luxury brokers from BLU Realty and marks another sale of a stunning, multi-million dollar NYC property. For more information on other extraordinary homes and more big sales from BLU Realty Group visit the company online today at blurealty.com.
About Avi Alkotzer:
Avi Alkotzer is Senior Vice President of BLU Realty Group and one of the premier power brokers in the New York City market. With millions of dollars in real estate sold and a specialty in handling some of the most popular and trendy neighborhoods in downtown Manhattan; this confident and charismatic broker has earned a spot as one of the city's most influential real estate professionals.
About BLU Realty:
BLU Realty Group is a full service real estate firm specializing in the sale, purchase and rental of New York City's most premier luxury real estate. With a focus that lies in new and classical residential properties in Manhattan, Queens and Brooklyn; this modern realty company provides New Yorkers with exclusive attention they deserve to find the New York home of their dreams.
For more information on this New York home and on some of the other top luxury home listings in New York City visit BLU Realty Group and experience their superior client care today at http://brgnyc.com/.