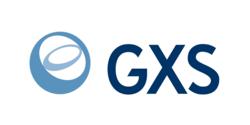 GAITHERSBURG, MD (PRWEB) January 11, 2013
GXS, a leading provider of B2B integration services, today announced that it will co-sponsor a webinar with gtnews on "Corporate-to-Bank Integration in the Cloud" featuring Dow Corning Corporation, a global leader of silicone products. The online session will be held on Thursday, January 17, 2013.
As one of the world's largest providers of silicones, Dow Corning Corporation serves 25,000 customers, offering 7,000 products and services via the company's Dow Corning® and XIAMETER® brands. The company requires a solution that can handle the rigorous requirements of a global company of its size, including bank transaction mapping, bank on-boarding, bank connectivity and transaction delivery along with integration of financial data into the company's Enterprise Resource Planning (ERP) and Treasury Management System (TMS).
"We were searching for a global corporate-to-bank connectivity solution that would standardize interactions with our banking partners around the world while providing us with future flexibility," said John Coon, global cash manager, treasury department at Dow Corning Corporation. "We selected a new Treasury Management System for managing our global treasury operations, but still faced the overwhelming challenge of integrating this system with our banking partners."
Coon will explore how GXS's SWIFT Service Bureau was able to provide Dow Corning Corporation with the ability to manage interactions globally with its banking partners and integrate its treasury operations across North America, South America, Europe and Asia. Coon will also discuss how the company structures and manages its banking relationships on an on-going basis.
What: Corporate-to-Bank Integration in the Cloud webinar
Date: January 17, 2013
Time: 10:30 am EST, 3:30 pm GMT, 7:30 am PST
Speakers: John Coon, global cash manager, treasury department at Dow Corning Corporation
Patricia Hines, director of financial services industry marketing at GXS
Moderator: Neil Ainger, editor-in-chief of gtnews
Click here to register for the webinar.
About Dow Corning Corporation
Dow Corning (dowcorning.com) provides performance-enhancing solutions to serve the diverse needs of more than 25,000 customers worldwide. A global leader in silicones, silicon-based technology and innovation, Dow Corning offers more than 7,000 products and services through the Dow Corning® and XIAMETER® brands. Dow Corning is equally owned by The Dow Chemical Company and Corning, Incorporated. More than half of Dow Corning's annual sales are outside the United States. Dow Corning's global operations adhere to the American Chemistry Council's Responsible Care® initiative, a stringent set of standards designed to advance the safe and secure management of chemical products and processes.
About GXS
GXS is a leading B2B integration services provider and operates the world's largest integration cloud, GXS Trading Grid®. Our software and services help more than 550,000 businesses, including 22 of the top 25 supply chains, extend their partner networks, automate receiving processes, manage electronic payments, and improve supply chain visibility. GXS Managed Services, our unique approach to improving B2B integration operations, combines GXS Trading Grid® with our process orchestration services and global team to manage a company's multi-enterprise processes. Based in Gaithersburg, Maryland, GXS has direct operations in 20 countries, employing more than 2,400 professionals. To learn more, see http://www.gxs.com, read our blog at http://www.gxsblogs.com or follow us on Twitter at http://www.twitter.com/gxs. You can also access our public filings with the Securities and Exchange Commission at http://www.sec.gov/edgar.shtml.
FORWARD-LOOKING STATEMENTS
This press release may contain "forward-looking statements." All statements, other than statements of historical facts that address activities, events or developments that the company expects, believes or anticipates will or may occur in the future are forward-looking statements. These forward-looking statements are affected by risks, uncertainties and assumptions, including but not limited to those set forth in the company's public filings with the Securities and Exchange Commission, including its Annual Report on Form 10-K and its Quarterly Reports on Form 10-Q. Accordingly, actual results or outcomes may differ materially from those expressed in the forward-looking statements. You should not place undue reliance on these statements and the company undertakes no obligation to update or revise any forward-looking statements to reflect events or circumstances that may arise.
All products and services mentioned are trademarks of their respective companies.