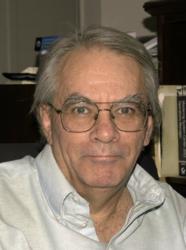 Terry has been instrumental in making our growth and expansion a success for AIS Network.
Reston, VA (PRWEB) January 15, 2013
AIS Network, a leading provider of fully managed enterprise-class hosting, today announced the promotion of Terry Engelstad to the position of Vice President of Network Operations. Engelstad will be responsible for managing all the network infrastructure and facilities of the company, which includes operations in Illinois and Virginia.
Engelstad started with AISN in 2007 and is instrumental in the design and implementation of AISN's world-class hosting network for customers' mission-critical applications and data.
"Our network has more than doubled since Terry has been a part of our team," said Kurt Bauman, CTO of AISN, "Terry has been instrumental in making our growth and expansion a success. We are happy to have him as part of our leadership team."
Engelstad brings over 25 years of network and software engineering experience and holds almost two dozen certifications (Microsoft, Cisco and Oracle).
About AIS Network
AIS Network takes businesses to the cloud. Now celebrating its 20th anniversary, hosting pioneer AISN is a leading provider of fully managed hosting for mission-critical applications, data and online businesses with demanding security, compliance and responsiveness requirements. Whether you're using our private cloud, public cloud, hybrid cloud, or good old-fashioned dedicated hosting, we take the worry out of your IT. Our world-class, disaster-resistant facilities and commitment to quality service ensure that our customers aren't just satisfied – they love us. Unlike many cloud hosting companies, AISN, a SSAE 16 Type II-compliant organization, personalizes client service at every level, inspiring full confidence that mission-critical data, applications and email are in reliable hands. Visit http://www.aisn.net.
###
The names of actual products and companies mentioned herein may be the trademarks of their respective registered owners.