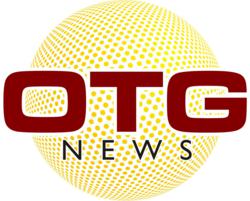 They [politicians] do not care about your welfare. They care about certain powerful and influential groups. They care about themselves and they care about the prostitute they are going to see tonight.
Thomson, IL (PRWEB) January 11, 2013
During this week's episode of Off The Grid News, Bill Heid sits down with a very special guest, Thomas Woods. Woods is the author of 11 New York Times Bestsellers. He received his bachelor's degree from Harvard University and a Master's and Ph.D from Columbia University, where he studied philosophy. These two sit down to discuss the future of the United States and they attempt to answer the question, "Is it too late to fix this?"
They delve into the fiscal cliff situation on the heels of a discussion from former congressman, Ron Paul. In an interview on CNBC, Paul stated, "I think we have passed that point of no return where we can actually get our house in order. I believe there is too much bipartisanship on the spending. Nobody is talking about cutting any spending. Republicans and Democrats," he continued, "they pretend they're fighting up there, but they really aren't. They're arguing over power, spin, and who looks good, and who looks bad, but they're all trying to preserve this system where they can spend what they want, take care of their friends, and let the Fed print money when they need it."
During the interview, Woods states, "In a theoretical sense it is not too late, but in a practical sense it seems like the only thing that is going to change anything is some wrenching ordeal that involves having to make very, very drastic and unpleasant changes in a very short period of time."
Woods and Heid agree on the fact that the current progress of America's financial future is certainly "not sustainable," as Heid mentions. Heid argues the problems that America is facing are based on a deeply seeded moral crisis. The two start to fire differing opinions as Heid feels the only possible outcome is negative, whereas Woods takes a much more positive stance.
Heid says, "Increasingly people want free stuff and if there is no moral fiber, if there is no moral compass to say, 'Hey, wait a second. I don't want free stuff. I just want my freedom.' If that sort of resiliency doesn't exist in the voting populous, I think even someone like Cicero would say, 'You know what, you are going to lose your freedoms buddy.'"
Woods rebuts by talking about how he feels as though the general public chooses to live in a "fantasy world." He states, "On the other hand, in their defense, a lot of people are so uninformed." He continues, "They [politicians] do not care about your welfare. They care about certain powerful and influential groups. They care about themselves."
To listen to the entire radio episode go to… [http://www.offthegridnews.com/2013/01/10/what-is-the-greatest-threat-to-freedom-with-tom-woods-episode-138/