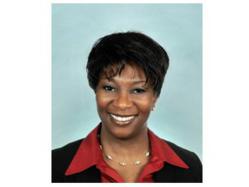 "It was great to get back in the classroom after a few years away. The students were eager to learn the real world lessons about Tort cases."
Chicago IL (PRWEB) January 13, 2013
Hoag Law Group, LLC. is one of the leading insurance claim dispute and personal injury law firms in Chicago, Illinois. http://www.H-L-G.com.
Lynette Simmons Hoag of Hoag Law Group, LLC., taught Torts for a semester at Loyola University of Chicago's Institute for Paralegal Studies. The course focused on the general principles of tort litigation, including how the court systems work, skills in interviewing potential clients and basic legal principles surrounding recovery of damages due to the negligence of others. Loyola's Institute for Paralegal Studies has been been approved by the American Bar Association for more than two decades.
According to Ms. Hoag, "It was great to get back in the classroom after a few years away. The students were eager to learn the real world lessons about Tort cases."
Ms. Hoag is a personal injury attorney with an additional focus in insurance policy disputes. She has been an integral part of the Chicago Legal Community since 1993 when she was admitted to the Illinois Bar. She has been an Illinois Trial attorney for 20 years. She has litigated nearly 30 cases to verdict in Cook County and the surrounding counties. She is a member of the Chicago Bar Association.