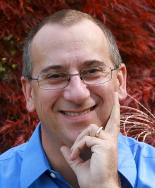 This partnership makes it possible for food industry lab managers to significantly benefit . . .
Pittsburgh and Washington Crossing, PA (PRWEB) January 14, 2013
The Pittsburgh Conference on Analytical Chemistry and Applied Spectroscopy and Innovative Publishing Company, publisher of Food Safety Tech, an eJournal and producer of Food Labs Conference, today announced a strategic partnership which will include the co-location of Food Labs Conference in conjunction with Pittcon 2013, which will be held in Philadelphia, March 17-21, 2013, at the Pennsylvania Convention Center. The agreement provides that the registration fee to attend the two-day Food Lab Conference, March 19-20, will also include unlimited week long admission to the Pittcon exposition floor and technical program.
The Food Labs Conference will take a more holistic approach to best practices in managing food testing and analyses needs as opposed to focusing on only one discipline such as microbiology or chemistry. An advisory committee comprised of industry, academia, technology suppliers and consultants is developing conference curriculum. Food Labs Conference attendees will take away practical hands-on information that will help them to improve lab productivity and efficiency.
"The food industry is one of Pittcon's top industries for growth," according to Ron Bargiel, president of Pittcon Conference & Expo 2013. "We are excited about this newly formed partnership with Food Safety Tech and look forward to working jointly to increase Pittcon's presence in the food industry."
"Co-locating with Pittcon makes perfect sense for everyone," says Rick Biros, president of Innovative Publishing and Publisher of Food Safety Tech. "This partnership makes it possible for food industry lab managers to significantly benefit from the first conference [Food Labs] focused on their needs along with having access to thousands of laboratory technology suppliers at Pittcon—All under one roof."
Get complete details at pittcon.org or FoodLabsConference.com.
About Pittcon
Pittcon® is a registered trademark of The Pittsburgh Conference on Analytical Chemistry and Applied Spectroscopy, a Pennsylvania non-profit organization. Co-sponsored by the Spectroscopy Society of Pittsburgh and the Society for Analytical Chemists of Pittsburgh, Pittcon is the premier annual conference and exposition on laboratory science. Proceeds from Pittcon fund science education and outreach at all levels, kindergarten through adult. Pittcon donates more than a million dollars a year to provide financial and administrative support for various science outreach activities including science equipment grants, research grants, scholarships and internships for students, awards to teachers and professors, and grants to public science centers, libraries and museums. Visit Pittcon.org for more information.
About Innovative Publishing Company LLC
Innovative Publishing Company, headquartered in Washington Crossing PA is a digital publisher of eJournals, eNewsletters and a conference producer serving the medical device and food industries. Visit FoodSafetyTech.com for more information.