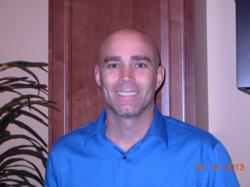 Wilmington, NC (PRWEB) January 14, 2013
Markraft Cabinets, Inc. is proud to announce that Cee Edwards has been promoted to President and General Manager effective January 1, 2013.
Cee came to work for Markraft in 1995 as an Account Representative after graduating from Barton College where he majored in Communications. Over the years he learned the cabinet business well and earned the respect of his co-workers, customers, vendors and all those he came in contact with. In 2002 Cee was promoted to "Director of Builder Sales", and in 2009 he was promoted to the position of "Director of Sales" which included the Builder sales teams and Sales Centers in both NC and TN.
"I am excited about this opportunity to lead Markraft Cabinets, Inc. My journey in this organization as a Sales Executive has been a great experience and learning curve. I appreciate all the support I have been given in my growth as a professional and the immense value that Markraft Cabinets has added to my success," says Cee Edwards.
Joe Jacobus, who will continue to serve as CEO and Chairman of the Board at Markraft Cabinets, Inc. said the following about Cee; "Cee has proven himself not only as a dedicated and hard worker, but as a great business man of high integrity and character. He possesses the talent and leadership skills that will make him very successful in his new role."
We are very pleased and proud to have Cee as our Company President, please join us in congratulating him on this accomplishment.