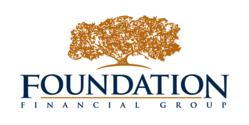 Our marketing division has done so well internally that we are now ready to share those same business plans with external companies.
Jacksonville, Florida (PRWEB) January 17, 2013
Foundation Financial Group's Marketing Division has acquired their first external partner, a Jacksonville-based video company known as Kennetic Productions.
"We're extremely excited to be working with Kennetic Productions," said Vice President of Marketing Jason O'Neil. "They are a talented group of individuals and we know that they will be able to bring a lot to the table."
"Our marketing division has done so well internally that we are now ready to share those same business plans with external companies," O'Neil continued. "All of our divisions at Foundation Financial Group—Tax Services, Insurance Services, Mortgage Services, and others—have succeeded exceptionally and we want to share the business growth and strategic plans with external companies. Our success all comes down to our great customer service, exceptionally timely responses and great employees. We want to be able to spread our success towards external business partners."
Kennetic Productions has been growing rapidly since its creation in 2003. With the support of FFG Marketing, the company successfully launched its first wave of expansion in its aggressive 2013 development forecast into the Atlanta, Savannah, Indianapolis and Rochester markets. The mutually beneficial partnership between Kennetic Productions and Foundation Financial Group is sure to enhance both companies' reputations and development.
To learn more about Kennetic Productions, visit kenneticproductions.com.
About Foundation Financial Group
Foundation Financial Group is a multibillion dollar financial services corporation. FFG offers its customers Best in Class service through its Insurance, Retirement, Mortgage, and Tax Services. Named one of the fastest growing financial companies in the country by INC magazine, FFG has continued to grow its nationwide presence with over 100,000 new customers per year in 39 states. In addition to the value that Foundation Financial provides every customer, it is also dedicated to its communities and the people who live in them. Through a vast array of philanthropic endeavors the company not only provides significant monetary donations but also fosters a workforce environment that encourages all team members to personally make a difference. Foundation Financial is committed to its strong focus on customer service and community investment as it continues to grow and compete with the largest financial institutions in the world.
Foundation Financial Group reviews all public relations inquiries. For additional information, interview and image requests, contact the Foundation Financial Group Public Relations team.