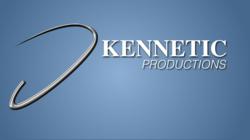 It's a huge honor to have won such a big contract. The process was very competitive.
Jacksonville, Florida (PRWEB) January 30, 2013
Kennetic Productions has been hired by JAA as a video production company. They are completing their first project for the customer service department and will remain available on an as needed basis.
Chris Kennelly, Kennetic Productions Vice President of Media, says that the company is extremely excited about working with the Jacksonville Aviation Authority. The JAA owns and manages the Jacksonville Airport System. The Jacksonville Airport System is a "diversified airport system that serves the commercial, business and recreational aviation needs of the City of Jacksonville, Northeast Florida and Southeast Georgia," according to the organization's website.
"It's a huge honor to have won such a big contract. The process was very competitive," Kennelly said. "We're excited to have won the contract and to provide our video services to a government agency. Government work is starting to be the main focus of Kennetic Productions, so this contract is an excellent launching point."
"Working with the Jacksonville Aviation Authority will allow us to help the organization communicate with their employees and make their videos heartfelt, effective and not stiff," Kennelly continued. "Our videos are something you feel and not just sit through."
Kennetic Productions has been growing rapidly since its inception in 2003. The company's growth forecast for 2013 is extremely aggressive. They are known for their production of corporate videos, live event videos, in-house videos, and testimonial videos. They have recently partnered with Foundation Financial Group, a multi-billion dollar financial services corporation. Working with FFG has enabled Kennetic Productions to expand their offerings all over the United States.
About Kennetic Productions
Kennetic Productions is Northeast Florida's premier digital media video production company. In an increasingly digital world, Kennetic Productions is helping companies and clients to reconnect, reengage and bring the communication back to a personal level. Since its 2003 inception, Kennetic Productions has realized huge success including being named one of 2012's PRism Award winners. Kennetic Productions has worked with Fortune 500 companies as well as smaller firms in many markets throughout the United States and understands how to successfully create the ideal atmosphere and find the exact essence needed for any organization's video requirements. Kennetic delivers captivating videos utilizing client testimonials and live event coverage that allow these companies to deliver a clear, concise message to their target audiences. Through this commitment to excellence, Kennetic Productions has expanded into a video production company that services clients on a nationwide level. Kennetic Productions is an FFG company.