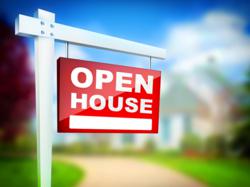 You get the listing, we will take care of the rest!
Miami, FL (PRWEB) January 14, 2013
As 2013 quickly moves along, The JUMBO King, Jose Mata continues this year by teaming up with Realtors and Brokers alike.
Open houses on the weekends and Brokers opens on weekdays. That's the motto.
Brokers opens are a great tool to spread the word around to other offices and to gain momentum on an upcoming event.
Hosting open houses is a way to have buyers interested in a property. ENGAGEING the buyer requires the Realtor to have a lender there to answer questions about how to finance and what options they may have in purchasing the property. The lender must be on hand and on-site in order to have that huge advantage not only to the Realtor but for an enhancement in future listings for them and their respective office.
The JUMBO King offers to sponsor Open Houses and Brokers opens alike as it pertains to his motto. Have The JUMBO King host your event with financing approvals on site with best rate and term for the buyers. Don't let them slip or offer on the next listing they go to.
"You get the listing, We'll take care of the rest" - The JUMBO King