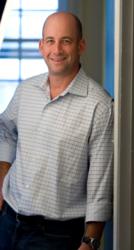 It's an exciting time for Abel and we're proud to have gained the trust of a leading brand like MRIS.
Baltimore, MD (PRWEB) January 14, 2013
Abel Communications is pleased to announce that Metropolitan Regional Information Systems, Inc. (MRIS), the large Mid-Atlantic Multiple Listing Service (MLS), has selected the firm as its PR agency of record. Abel will provide strategic communications campaigns with a focus on relevant message development and media relations.
Based in Rockville, Md., MRIS facilitated $36 billion in system wide sales in 2012 supporting nearly 44,000 real estate professionals across the Mid-Atlantic region. MRIS brings "Real Estate in Real Time™" to customers with highly accurate, timely and actionable data, analysis and technology. Looking ahead to 2013 and beyond, the company anticipates expanding by aligning with cooperative Realtor® associations in the region.
"The Abel team's proven competencies were very attractive to us," said John L. Heithaus, MRIS Chief Marketing Officer. "They presented relevant and leading edge concepts via a solid track record of success and accountability. Our current social business initiatives and customer education programs have grown impressively in the past two years via our Blog, business website and mrisTV.com, the on-demand and web-based video platform. We look to Abel to help us attain a broader and more comprehensive reach, regional awareness and success metrics."
"It's an exciting time for Abel and we're proud to have gained the trust of a leading brand like MRIS," said Abel Communications President Greg Abel. "Partnering with MRIS means that we get to work with a talented and forward-thinking team with a commitment to technology and thought leadership. We are thrilled to have been selected and have already begun work to meet and exceed their expectations."
About Abel Communications
Abel Communications is a results-driven public relations firm that helps companies and organizations reach their most important audiences. With offices in Baltimore, Md. and Harrisburg, Penn., we offer a range of services including strategic communications planning, media relations, social media strategy and implementation, and video production. By working collaboratively and putting our journalism background and instincts to work, we help businesses generate buzz for their brands and leads for their products and services. We support clients in several industries, with a focus and strength in technology, healthcare, sports, and professional services. For more information, visit http://www.abelcommunications.com.
About MRIS
Metropolitan Regional Information Systems, Inc. (MRIS) is Real Estate in Real Time™. A leading provider of real estate information technology and services, MRIS is frequently ranked among the most productive Multiple Listing Services (MLS) in the nation, facilitating over $36 billion in system wide sales in 2012. In its core market, MRIS supports over 44,000 real estate professionals spanning the Mid-Atlantic region, including Maryland, Virginia, Washington, D.C. and parts of Pennsylvania, Delaware and West Virginia. MRIS provides a portfolio of technology solutions and proprietary databases for real estate professionals, as well as broker and agent software products and an industry-leading consumer portal, MRIShomes.com. In addition, the CURE Solutions Group, a subsidiary of MRIS, provides proprietary back-end technology to other MLS systems, which serves nearly 150,000 customers each day. Visit MRIS at MRIS.com and our web-based TV station, mrisTV.com. "Like" us on Facebook, facebook.com/MRISonFB, follow us on Twitter, @MRIS_REal_News, and be sure to visit MRISblog.com for real-time news and company updates.