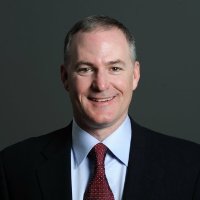 "Ignition's dedication to technology, innovation and service excellence is unrivalled. I look forward to expand on the current success and drive substantial growth in the upcoming years. " Paul Tetley
Bermuda (PRWEB) January 14, 2013
Reflecting the growth of Ignition, the leading IT solutions provider has appointed Paul Tetley as Business Development Manager in the offshore market. In this role Paul will be responsible for driving expansion across the complete range of products and services in the region.
Paul, a seasoned and accomplished professional in the technology industry, brings an impressive range of expertise to Ignition. This includes extensive experience in both Software and Infrastructure-as-a-Service (SAAS & IAAS), building long-term partner relationships and providing outstanding client service across industry sectors.
As the new Business Development Manager, Paul will be responsible for developing and growing Ignition's full suite of solutions. This includes software solutions based on Microsoft technologies, principally delivered through the SharePoint platform; Practice Management solutions based on the market-leading ViewPoint application; Records Management services, including consulting and Enterprise Content Management (ECM) solutions; Managed Services, Cloud Computing, Business Continuity & Disaster Recovery, Data Backup and Storage, Virtualisation and 24x7 Service Desk support.
"I'm thrilled to join the Ignition team. Ignition's dedication to technology, innovation and service excellence is unrivalled. I look forward to expand on the current success and drive substantial growth in the upcoming years. " says Paul.
Christopher Eaton, Business Solutions Director of the Ignition Group says "We're very pleased to welcome Paul to the team, who brings vast business development experience to Ignition. Our mission is to help our clients generate tangible business benefit from technology solutions. We pride ourselves on offering our clients leading-edge products and services and the appointment of Paul demonstrates our commitment to growth in the offshore market."
To find out more about Ignition's SharePoint and ECM solutions, register for the upcoming Breakfast Briefing seminar being held in Bermuda on 29th January 2013, titled "SharePoint 2013: The Platform, Managing Content and Transforming your Business Processes". For more information about Ignition or to register for the event contact Stephanie MacDonald smacdonald(at)ignitionmsp(dot)com.
Contact
For further information please contact
Stephanie MacDonald
Group Marketing Specialist
The Ignition Group of Technology Companies
Direct: 345-525-5771
Email: smacdonald(at)ignitionmsp(dot)com
About Ignition
Ignition is an IT solutions organisation with clients in Europe, throughout the Caribbean, North America and Canada. Ignition has provided IT solutions to clients for over a decade. The Ignition Business Solutions practice includes Software Solutions based on Microsoft technologies (principally through the SharePoint platform), Practice Management solutions (based on the market-leading ViewPoint application), and Records Management services. Ignition is also one of the leading IT service providers offering managed services, cloud computing, business continuity and disaster recovery, data backup and storage, virtualisation and 24x7 service desk support. Ignition has offices located in Bermuda, Halifax and Cayman Islands with representative offices in Curacao, Bahamas, Jamaica and Trinidad. Visit http://www.ignitionmsp.com for more information.
###