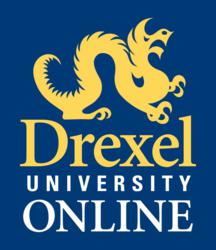 Philadelphia, PA (PRWEB) January 14, 2013
Drexel University Online, a premier provider of Internet-based higher education, and the Drexel University School of Education are pleased to announce the creation of the Master of Science in Education Improvement and Transformation (EIT) Degree program.
"This new program was launched in response to mid-career educators requiring additional credentials to meet the evolving needs of their profession," said William Lynch, dean of the School of Education. "The EIT degree further pushes our initiative to develop leaders with the expertise to collaborate and solve complex problems related to transforming institutions and educating diverse populations."
Available entirely online, the EIT master's program is intended for graduate students and educators who wish to lead significant initiatives in various education sectors. The program is structured around professional development concentration sets that are timely, appropriate, and immediately applicable to today's educator. The topics of these sets include creativity and innovation, educational policy, evaluation and assessment, leadership in educational settings, learning technologies, and urban education.
"The education sector is constantly evolving to incorporate new learning technologies and techniques," said Eric Hagan, senior program director at Drexel University Online. "Our new Education Improvement and Transformation master's degree is providing educators with the necessary credentials to assist in their leadership pursuits."
The concentration sets within the EIT master's program are also offered as individual professional development certificates for those students who have a desire for a particular skill set but are unable to commit to a degree program immediately.
"The EIT offers individuals and employers customizable education packaged in three course sets for in-depth learning of knowledge and skills," said Dr. Edward Bureau, executive director of Education Doctorate (EdD) Programs for the School of Education. "The flexibility to choose which professional development courses to take and when to take them sets the EIT apart as a nimble option within the market of graduate education."
The online EIT master's program is led by Bureau, who recently served as a member of a team that revised program guidelines used by the Pennsylvania Department of Education to approve graduate programs granting professional certifications to school and district administrators. His current research efforts focus on the learning processes and impact of transcontinental, live interactive sessions between EdD cohort members on the east and west coasts.
The EIT master's is available starting this spring and is taught by nationally-recognized faculty from the School of Education. For more information on this program or to enroll, please visit http://www.drexel.com.
###
About Drexel University Online:
Drexel University Online, a subsidiary of Philadelphia-based Drexel University, specializes in innovative, Internet-based education programs for working professionals, organizations, and corporations in the United States and abroad. Ranked by U.S. News & World Report among the "Best Online Graduate Programs" in the fields of Business Administration, Engineering, Nursing, and Library Science, Drexel's online programs are among the elite in the nation. Drexel University has been an innovator in the e-Learning industry, offering degrees online since 1996, and enjoys regional accreditation by the Middle States Association of Colleges & Secondary Schools. For more information on Drexel University Online, please visit http://www.drexel.com.
About the Drexel University School of Education:
Drexel University's School of Education (SoE) has been at the forefront of educating instructors and administrators since it was founded. Today, our commitment continues as we provide an educational experience built on a platform of scholarship and innovation, the cornerstones of Drexel University's philosophy. Enrolling over 2,000 students each year, the SoE offers a solid and dynamic path of academic and technological innovation for todays' educators.
Contact: Sabrina Ram, public relations manager, Drexel University Online - (215) 895-0511; sr62(at)drexel(dot)edu