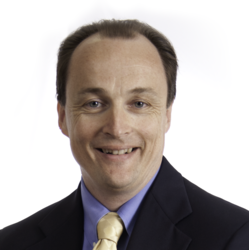 Cummins joins Dittman Incentive Marketing after working with Panasonic, where he implemented digital programs within the industrial marketplace.
New Brunswick, New Jersey (PRWEB) January 16, 2013
Dittman Incentive Marketing, a leading national performance improvement and incentive marketing provider, has named Steve Cummins to the position of Director, Digital Marketing & Communications. In this position, Steve will report to Jim Dittman, President of the Company.
"Steve is a well respected marketer, with a proven track record in implementing digital programs". explains Dittman. "As we each spend more of our daily activity around digital and mobile media, it is clear that incentive and recognition programs must also leverage these channels. With Steve's guidance, Dittman will apply the same level of innovation and excellence to our marketing programs, as we do to the travel experience we provide to our clients."
Cummins joins Dittman Incentive Marketing from Panasonic, where he led the Marketing Group within the Industrial Devices Division. His team was recognized with a 2012 Excellence in Marketing award from the ECIA for Social Media Outreach. Prior to this role, Steve held marketing roles in a number of technology companies in the United Kingdom and the United States, and has travelled extensively in Asia and Europe.
"Dittman Incentive Marketing is a world-class organization, committed to delivering the best experience to their clients ," says Cummins. "I'm excited to join the team, and I look forward to developing the latest digital techniques to enhance the Dittman product offerings."
Steve is currently a board member of the Business Marketing Association of New Jersey, and has spoken at several conferences, including the N.J. Social Media Symposium. You can find him at: http://www.linkedin.com/in/stevecummins.
About Dittman Incentive Marketing:
For more than 35 years, Dittman Incentive Marketing has been an award-winning leader in providing incentives, recognition and rewards programs to help companies realize immediate ROI in motivating sales people, employees, channel partners, customers, and consumers. Dittman's signature products and services include: Deluxe Group Incentive Travel and TotalPRO® (Performance Recognition Online) – an incentive, recognition and rewards online software solution (SaaS). For more information, visit http://www.dittmanincentives.com, or contact Steve Cummins at scummins@dittmanincentives.com.