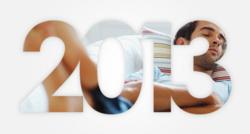 Tempe, AZ (PRWEB) January 11, 2013
Sleep influences so many aspects of people's daily lives, from mood to work performance, and even health and weight. With this in mind, many have made New Year's resolutions to sleep better and get healthy.
BedEd's latest blog, "Resolve to Sleep Better in 2013", aims help readers on their journey to better sleep with useful tips and strategies. From choosing a better mattress to improving sleep hygiene, readers can begin developing a plan to get more, higher quality shut-eye.
Because mattresses provide the foundation for sleep, the blog covers in detail how to choose the best mattress. It gives a checklist to help determine if a new mattress might be in order, as well as tips for buying a new bed if it is. They mention that memory foam is the best-rated mattress among consumers, and recommend the plant-based memory foam line from Amerisleep in addition to other tips for getting a good bed.
The piece also covers bad sleep habits to kick, like watching television, using laptops and cellphones in bed, as well as late night snacks and caffeine. Comfort is also addressed, with suggestions like white noise machines, blackout drapes and decluttering to make bedrooms more conducive to sleep. The article closes by recommending readers outline a prioritized "sleep better plan" to help stick to their resolutions and reach goals.
On the website, consumers can access more useful content including articles about how mattresses affect health and allergies plus tips on shopping for new mattress. Upcoming posts are to include tips for keeping mattresses clean, mattress and adjustable buying guides, and education about industry terminology. Readers can get updates via Twitter or by subscribing to RSS or emails.
BedEd.org is a mattress education blog dedicated to providing informational resources to shoppers. The blog features impartial assessments of mattress types, brands, and other sleep related products, developed via first party research, third party reviews, and expert research and opinion. In addition, readers receive useful sleep quality tips and news on the latest mattress developments.