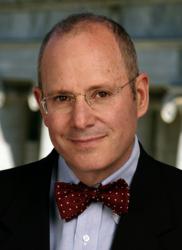 All the stories were told from the heart. Both patients and providers (and sometimes the providers were patients) tell how hard it can be to make cost conscious decisions
Boston, MA (PRWEB) January 15, 2013
Patients and their caregivers are uniquely positioned to recognize inefficiency in the healthcare system but are seldom empowered with information they need to reduce harmful spending. With the help of New England Journal of Medicine Editor-in-Chief Jeffrey Drazen, former United States Secretary of Health and Human Services Donna Shalala, former White House advisor and bioethicist Zeke Emanuel, and New York Times columnist and surgeon Pauline Chen, Costs of Care (http://www.CostsOfCare.org) launched an innovative essay contest this Fall aimed at elucidating both the challenges and opportunities to save patients' money with routine, cost-conscious medical decisions.
From Labor Day through November, Costs of Care gathered more than 150 personal stories from patients, nurses, and doctors across the nation. The following submissions were selected as finalists:

Robbie Fenster (Rhode Island), a Brown University psychiatry resident describes the power of the "need to know" and the challenge of talking to a patient about an unnecessary and expensive MRI
Erin Plute (Georgia), an Emory medical student discusses the challenge of being an informed patient and how getting a second opinion helped her personally avoid an unnecessary CT scan
James Bliwas (Ohio), the brother of a cancer patient who preferred to die at home describes his struggle to obtain insurance coverage for a visiting nurse
Benjamin Robbins (Massachusetts), a Harvard Medical Student describes a patient he encountered in the emergency room who declines at CT scan after not being able to find out what it will cost
According to Dr. Drazen, "All the stories were told from the heart. Both patients and providers (and sometimes the providers were patients) tell how hard it can be to make cost conscious decisions."
Dr. Chen added, "These essays provide a compelling glimpse into the reality of health care, the frustration and helplessness of being sick or giving care in a system rife with inefficiencies and spiraling costs. The writers -- all patients or providers themselves -- spare us none of the gritty details, but they also offer us hope. They remind us of how cost awareness can lead to the highest value health care decisions and the most compassionate ones."
All qualifying submissions to the contest will be published biweekly at http://www.costsofcare.org during the 2013 calendar year, and will be made available to the media.
The contest is sponsored in part through the generosity of the Wellpoint Foundation, Beth Israel Deaconess Medical Center Department of Medicine, Blue Cross Blue Shield of Massachusetts, Tufts Health Plan and Harvard Pilgrim Health Plan.
ABOUT COSTS OF CARE
Costs of Care is a 501c3 nonprofit organization that gives cost-conscious care providers the information they need to provide high value care. To date the Costs of Care Essay Contest has collected more than 300 essays from across the United States in effort that has drawn the attention of the New England Journal of Medicine, Institute of Medicine, and major media outlets.
Full contest details are available at http://www.costsofcare.org/essay