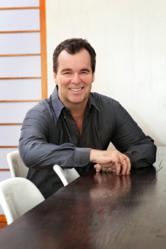 There are other ways of financing your homes and these don't even include banks or having to cash out loads of money upfront.
(PRWEB) January 12, 2013
According to recent reports, lenders are continuously changing their lending criteria – with a few that are tightening their conditions – as a result of the Financial Services Authority cracking down on interest-only mortgages. For current mortgage holders, this would mean a more difficult and challenging process of moving loans and mortgages and, thus, being trapped in their mortgage.
This is why Australian property innovator, Rick Otton, is coming back to the UK and conducting a 3-day conference beginning 19 April. "There are other ways of financing your homes and these don't even include banks or having to cash out loads of money upfront. And these are what I'll discuss in my upcoming visit to the UK," Otton said.
Otton has been using these creative property investment strategies since he started transacting houses. These are the same strategies he used to create a portfolio of more than 76 properties in 12 months as well as buy several investment properties in Australia, UK, and New Zealand. Otton has visited the UK several times now not only to invest on property but also to share his strategies through seminars and conferences.
Learning Creative Real Estate in 3 Days
After realizing the immense benefits that these strategies could bring to people, Otton started conducting training seminars and conferences and sharing his creative real estate strategies. To date, Otton has helped transform the lives of thousands of individuals in various places throughout the world – including real estate professionals who wanted a more effective way to create weal from real estate as well as current and aspiring homeowners to pay for their own home without financial difficulty and adding to their debts.
"I have been to various parts of the UK and have conducted a number of training seminars and conferences, teaching and helping lots of individuals in the process. But I feel like a lot more still needs to learn about creative property investment strategies, especially now that lending criteria and conditions are constantly changing and tightening," Otton explained.
"I'm most passionate about changing processes with property transactions and sharing them to as many people as possible because property affects everyone. It's such a big part of our lives. These creative strategies often unlocks hidden opportunities for people, solves their problems, and creates ripple effects that can help so many people and improve so many lives," Otton added.
Mark Jackson, a student of Otton, has been able to help around 25 people after six months of using Otton's strategies. "It's not about the money for me. The deals I've done so far will give me a hundred thousand profit or more when they cash out. But it's also about providing solutions for other people as well," Jackson said.
Grab your ticket and reserve your seat early to Rick Otton's Zero Debt Property Cashflow Conference 2013 here: http://www.rickotton.co.uk/conference
About Rick Otton
Rick Otton has spent decades making money by snapping up inexpensive real estate and putting it to work building wealth. Now, he's teaching other Aussies how to do the same.
Otton is the founder and CEO of We Buy Houses, which operates in the U.S., U.K., Australia and New Zealand putting his strategies to work every day.
Otton got his start in alternative real estate investment in 1991 and within a year acquired 76 properties. In years after, Otton made a fortune using his low-risk, high-reward strategies to inexpensively acquire real estate.
Now, Otton wants to share the wealth by sharing the wisdom, teaching Aussies how to buy and sell real estate without cutting banks and other middlemen in on the deal.
Otton has been featured in a variety of television programs and magazines, including Today Tonight, A Current Affair, Australian Property Investor and more.
You can learn more about Otton and how to invest in residential real estate without using banks at RickOtton.co.uk