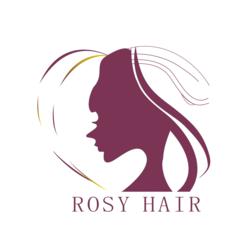 (PRWEB) January 13, 2013
Today, Rosyhair.com, a leading hair extension online shop, announces its new arrival, Rosy Hair Closure, and extends its hair extension promotion to the end of this month.
Rosy Hair Closures are naturally derived from virgin hair donors, and have not been treated with any sort of chemicals. They can be categorized into Brazilian Hair Closure, Malaysian Hair Closure, and Peruvian Hair Closure. These hair closures can be used to place on the top or side of your hair in order to make a weave look more natural when rocking a full head of weave.
Bernd Landis, CEO of Rosyhair.com, said, "We especially recommend Malaysian hair closure to our customers, because its color is naturally black, and not as dark as Chinese or some Brazilian hair. Moreover, Malaysian Remy hair is soft and naturally looks beautiful."
In addition, Rosyhair.com has extended its hair extension promotion. All customers for the hair extension products can get a discount, up to 65% off, before Jan. 31, 2013.
Bernd Landis continued, "It is the most suitable time to order hair products from our store. No matter Malaysian hair, Mongolian hair, Peruvian hair, or Indian Remy hair products, we will not let you disappointed."
About Rosyhair.com
Founded in 1985, Rosyhair.com is dedicated to bringing hair fashions to a new level of choice and sophistication. Rosyhair.com has proudly grown to be the number-one hair resource in the hair fashion industry and have become known as "the best place to find perfect hair extensions".