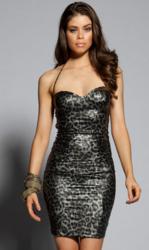 Las Vegas, NV (PRWEB) January 15, 2013
The selection includes lingerie, clothing, hosiery and shoes. They offer prices on their garments as low as 9.95. Shoes for $5.00 only. Hosiery for $2.50. The company has many online customers, and they want to reward their clientele by offering high quality merchandise for a very low prices. "This will also give our growing online customer base a chance to get familiar with the merchandise from our various suppliers", said Silvie Niggli, the sales manager at Feeling USA.
Items on sale include babydolls, chemises, teddies, long gowns and sleepwear all for $9.95. Corsets and bustiers for $19.95. Sexy dresses, tops, miniskirts, catsuits and long pants between 9.95 and 19.95. High heel shoes for $5.00 only. Stockings starting at 2.50. In addition, all orders over $75.00 include a free panty.
Feeling USA hopes that this sale will not only introduce more people to their awesome selection, but that their longtime customers will truly appreciate it, and sense that Feeling USA wants to express their gratitude for the loyalty and support during recent years.
For men who want to buy lingerie for Valentine's Day, this is definitely the right place. Feeling USA offers high quality lingerie, clothing and shoes at super low prices. Feeling USA is convinced, that slashing their prices dramatically will broaden their lingerie customer base.
FeelingUSA.com is a large lingerie store on the web, and retails lingerie, corsets, sexy clothing, costumes, bikinis, stockings, bodysuits, and high heel shoes, also specializing in plus size lingerie, as well as leather, vinyl, and latex. The company was founded in 1996 and carries close to 6'000 items in the online lingerie store. FeelingUSA provides secure e-commerce, accepts all major credit cards, and also offers Google and Paypal checkout. Worldwide shipping, free within the US, great prices, lingerie on sale, discounts, free panty, and price guarantee. The team at FeelingUSA Lingerie loves to assist and can help choosing the correct size, shipping methods, and any other question about buying lingerie. FeelingUSA makes it easy to bring sexy back into every women's life.