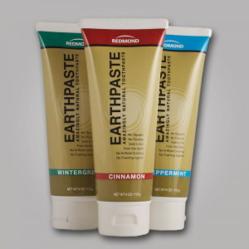 Modern toothpastes contain many dangerous chemicals, such as fluoride and carcinogenic chemicals
Bakersfield, Calif. (PRWEB) January 15, 2013
For consumers who are looking for a natural way to fight cavities and freshen breath, SpiritDetox.com is pleased to announce the addition of yet another all-natural toothpaste to their product lineup, the Earthpaste Amazingly Natural Toothpaste. The toothpaste is offered as part of its agreement with Redmond Clay (redmondclay.com). the toothpaste contains all-natural ingredients to offer an organic chemical-free alternative to traditional toothpastes.
Albert Milligan of SpiritDetox.com added the Earthpaste line to the online store to meet a growing need in the market.
"Modern toothpastes contain many dangerous chemicals," he warned, "such as fluoride and carcinogenic chemicals. When we found Earthpaste and saw how natural it was, we knew it would meet the needs of our health-conscious customers well."
Earthpaste claims to be as natural as possible. It uses hydrated Redmond Clay to absorb impurities out of the mouth. In addition, it has essential oils, xylitol and real salt. No artificial chemicals or harmful ingredients are in the toothpaste, which is why Mr. Milligan says he felt it was a good fit for the SpiritDetox.com product lineup.
Earthpaste comes in three flavors, peppermint, cinnamon and wintergreen.
"Because the products use essential oils to add flavoring, they freshen breath naturally, and results often last longer than with traditional toothpastes," said Mr. Milligan. "This is yet another reason why we are pleased to provide our customers with Earthpaste in the SpiritDetox.com store."
About SpiritDetox.com
SpiritDetox.com is an online retailer that sells products containing healing bentonite clay. The clay is used in beauty products, detoxing treatments, supplements and personal care products to provide a natural alternative to traditional products that contain dangerous ingredients. All SpiritDetox.com products contain healing clay, which helps the body maintain optimum health. Visit http://www.spiritdetox.com to learn more about the benefits of living clay.