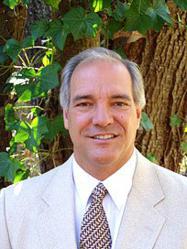 Washington, D.C. (PRWEB) January 12, 2013
In this educational video published by The Atlas Society, Dr. Joel Wade discusses the importance of self-acceptance and strategies for making long-term improvements on one's life.
Joel F. Wade, Ph.D. is a psychotherapist, Life Coach, and speaker. He is the author of "Mastering Happiness: Ten Principles for Living a More Fulfilling Life"; a book that makes the burgeoning research from the field of positive psychology accessible and useful for anybody with a desire to live a happier, more resilient life.
Watch the video "Self-Acceptance, Self-Improvement, and Dealing with Life as it is" here: http://www.atlassociety.org/as/self-acceptance-self-improvement-and-dealing-life-it
ABOUT THE ATLAS SOCIETY:
The Atlas Society promotes open Objectivism: the philosophy of reason, achievement, individualism, and freedom. Our scholars work to further develop this philosophy born in the mid-twentieth century. We present the empowering principles of Objectivism to a global audience, and offer those principles as a rational and moral alternative in the marketplace of philosophical ideas.
We do this through a variety of programs, which include:
-Original scholarly research which further develops the philosophy.
-Academic training of young intellectuals.
-Publishing and commissioning influential books and monographs.
-Our rich multi-media website
-Original commentary and op-eds published in mainstream media.
-Speeches and media appearances.