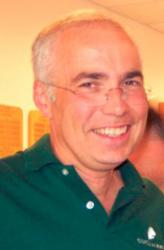 Washington, D.C. (PRWEB) January 12, 2013
Playwright John Enright discussed his work "Wild Flowers" at the Atlas Society's 2012 Atlas Summit, and he presented a video of the play. The Atlas Society has now published this video for wider dissemination.
The Chicago Reader summarized the play's plot this way: "U.S. intelligence agent Maggie has quite a day in this Barely Concealed Productions premiere. She discovers that her birth certificate is fake, her mother may be a Russian spy, and her boss not only wants to marry her but to send mom to jail."
Watch "Wild Flowers" here: http://www.atlassociety.org/as/wild-flowers-play-john-enright
ABOUT JOHN ENRIGHT:
John Enright is a novelist and playwright based in Chicago. His recent theater works include "Post-Mortem" and "Wild Flowers", both produced in 2011, and "Ready or Not", produced in 2009.
ABOUT THE ATLAS SOCIETY:
The Atlas Society promotes open Objectivism: the philosophy of reason, achievement, individualism, and freedom. Our scholars work to further develop this philosophy born in the mid-twentieth century. We present the empowering principles of Objectivism to a global audience, and offer those principles as a rational and moral alternative in the marketplace of philosophical ideas.
We do this through a variety of programs, which include:
-Original scholarly research which further develops the philosophy.
-Academic training of young intellectuals.
-Publishing and commissioning influential books and monographs.
-Our rich multi-media website
-Original commentary and op-eds published in mainstream media.
-Speeches and media appearances.
Watch "Wild Flowers" here: http://www.atlassociety.org/as/wild-flowers-play-john-enright