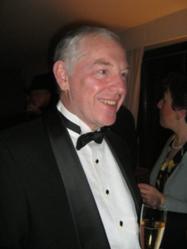 Because China is such a huge part of the global market, a sustained increase in demand there can start a huge rally in natural resources.
London, UK (PRWEB) January 17, 2013
Global Strategy Connections Ltd and Commodities Global Group are making an impact on the commodities sector. They are adding offices and adding commodities to their list of offerings to clients and buyers of the commodities. What are they doing? They are creating connections, making agreements, writing contracts and making sales with world class companies. It takes time as everything of quality does, but hard work compresses that time until there is an explosion. When nitroglycerin is compressed and a jolt is added, the energy it contains is released in an unimaginable display of force. This is exactly where these companies find themselves today. More sales people in more locations are bring in more sales and companies like the way they do business.
The newest commodity they have just recently added to their list is 99.99% pure Copper at deep discounts off LME world prices. Electrical wire manufacturers, Automotive Manufacturers, Coil manufacturers and others need lots of copper. China is importing record amounts of copper right now. It is becoming difficult to find for many buyers. Global Strategy Connections Ltd & Commodities Global Group have ample supply & are still offering exceptional discounts to buyers.
With excellent sources, meaningful negotiation, integrity driven practices, efficient operating practices & allowing imagination and creativity to play a pivotal role, they have been able to launch the companies into regions not expected and without the aid of cartography. Growth has been spurred by honest business dealings, relentless searches for the best, difficult to find producers and unmatched client services. Their hard work and relentless desire to do fair and honest business with only quality suppliers and clients is building an in-formidable following. Efficiency is crucial! Time cannot be wasted on unreal deals, tire kickers, those simply checking the markets and unfortunately the many scammers, looking to make money at the expense of others naivety.
Wayne Stanley - owner of the two new emerging businesses, said "We are sensitive to the needs of real companies needing real sellers of real commodities to move society forward to a better life. We are steadfastly intent on keeping our eye on that target. It takes great concentration and turning away from short term gains to embrace only those people, groups and aspirations that will lead the company to its ultimate goals. Which is helping real buyers find real solutions to their needs to improve the society we live in today. To reach these goals, we are opening more offices around the world and making ourselves more available to buyers. Quality, access & service are key to our goals."
What do they do? They provide access to Coal, Iron Ore, Copper and many other commodities needed by today's companies to bring us to tomorrows dreams.
Coal - For power generation, steel manufacturing, cement production and pharmaceuticals
Iron Ore - for the production of much needed steel, to develop or renew the world's infrastructure.
Copper - Where there is electricity, there is copper. The number one commodity to bring electricity to where it is needed. They are currently offering 99.99% copper at -20% of LME.. They are doing this every day for hungry manufacturers around the world. They expect to deliver a minimum of 100,000 metric tonnes during 2013.Frankly, they have nearly reached their goal in the first month of 2013.
Coal - they are offering "right now" 5500-5300 Cal/kg Coal from Indonesia at $39.00/MT (FOB) for a one year contract. Through rigorous but fair negotiation, they have made this quality/efficient, cost saving opportunity available to those who can move quickly.
Iron ore from Mexico, Philippines, Indonesia, Chile, Turkey, Iran, Morocco, Brazil and other locations, from 50%FE to 90%FE,as well as DRI. they can fulfill the requirements of every serious buyer of many commodities.
Another NEW offer to clients is BioDiesel? They can provide from one of the largest BioDeisel producers in the world, 100% High Grade BioDiesel or blended with Petroleum Diesel to client's specifications.
They have an office in Shen Yang,China, maned by Qiang Zhangan office in Germany and Belgium (see contact info. and US phone number) with a home office in London (send eMail for contact information to various offices). They are in the center of the commodities trading world with a finger on the pulse of commodities every minute of the day.
Another special advantage offered by Global Strategy Connections Ltd/Commodities Global Group is their special deals. Because of the respect in the market place and watchful eye on the markets, they often are contacted for special deals that last only a short time but can be fantastically rewarding for those who keep an eye on what they offer.
Their website is offline at the moment for updating, but if an eMail is sent to their main office, they will notify anyone of when their website is published again and available to everyone. A demo site might be available below.
Buyers can benefit substantially from subscribing to their commodities watch announcements.