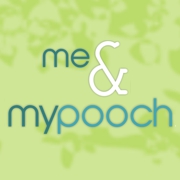 Worcester, MA (PRWEB) January 14, 2013
Paws Enterprises LLC is a full-service e-commerce pet supply company dedicated to consistently providing high customer satisfaction by rendering excellent service, quality of dog supplies at an acceptable price. We will maintain a friendly creative work environment that respects diversity, ideas, and hard work.
Paws Enterprises LLC recently made a yearly donation to the Worcester Animal Rescue League's Kennel Sponsorship Program. By making the donation we are providing the animals with basic necessities while they wait to be adopted. Other donors of this program include families as well as corporate sponsors. For some families the donation is made in the memory of an animal that was adopted through the shelter. Throughout the year the donation will impact both cats or dogs while the make a kennel their temporary home.
The Worcester Animal Rescue League is a private, nonprofit organization (it is also a no kill shelter) that was founded in 1912 by a group of women determined to save overworked and abused farm horses. The League accepts pets only when there is enough shelter space to do so. They also work constantly with foster homes, rescue groups and other shelters throughout the country to place animals in the best possible circumstance.
Jean Breidenbach, the owner of Paws Enterprises LLC adopted a beagle named Snoopy in 2011 from the Worcester Animal Rescue League. Snoopy is doing really well with his new family and making a lot of new friends.
Paws Enterprises LLC is a small online company, founded in 2012, that hosts two websites, http://www.meandmypooch.com and http://www.elegantdogboutique.com, that are dedicated to pets and dogs in particular. We are here to bring the convenience of shopping online for all your pet supply needs. Paws Enterprises LLC also wants to be able to offer as much information as we can on the internet that pertains to dogs, owning dogs and their care through our blogs and social media sites.