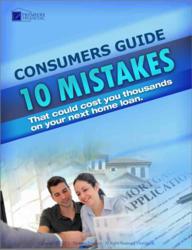 Premiere Financial has worked hard to establish their company as one of the leaders in the home mortgage field
Carlsbad, CA (PRWEB) January 13, 2013
Premiere Financial, a home mortgage and loan service company, recently announced that they have created a new website that focuses on their lending services in the Carlsbad, California area. The website will feature information that customers can access to help answer any questions they may have about the lending process and help them to get started towards securing a home mortgage of their own. There is also a blog that helps address questions and facts about lending and a chance to access a consumer report regarding home loans and the best strategies to use in acquiring a home loan or mortgage.
Premiere Financial have been specialists in real estate and mortgage services for over eighteen years. The business itself has been very successful over this time frame. Their team of professionals continues to grow and adapt to the constant changes taking place in both the real estate market and the rules and regulations governing mortgages and home loans. Their knowledge helps the consumer have both a well-informed approach to the process and allows the clients to get the best deals available to them according to current market conditions.
Premiere Financial has worked hard to establish their company as one of the leaders in the home mortgage field. For Premiere Financial, it does not matter if the client is buying a home for the first time or is someone who has been through the home buying process many times before. Their goal is to make sure that the customer receives the best care possible to make sure they secure the home mortgage at the rate they can afford and are looking for to allow them to move into the home of their dreams.
Premiere Financial has the many years of experience in home lending services and real estate, which allows clients to proceed with confidence in their ability to get the job done with maximum efficiency. They have a deep understanding of all the financial and mortgage services involved in home buying and take great care to explain everything fully to any client. Their website provides information and resources for the consumer concerning many aspects of the mortgage process and is easy to follow and understand. Customers and potential clients are encouraged to visit their website for more information regarding the services they offer and for more information in general regarding home loans and the processes involved.
About Premiere Financial
Premiere Financial is a real estate and home mortgage services business. They have worked with many consumers in the Carlsbad, California area on home loans, providing expert advice and services to make sure each client not only understands the entire process but benefits the most from it by getting the most out of their home buying.
http://carlsbadlending.com/
Premiere Financial
6183 Paseo Del Norte Ste 140
Carlsbad CA, 92011
(760) 518-5034