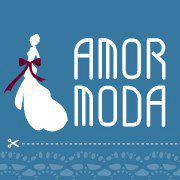 (PRWEB) January 13, 2013
Today, Amormoda.com released its Wedding Dresses 2013 collection to help brides looking stunning and radiant in their wedding dresses.
Eason Chen, CEO of Amormoda.com, said, "Our new collection of wedding dresses will help women to mark their weddings in their lives. With the promotional prices and free shipping, our new wedding dresses must have great market potential, and it will stimulate our company's business growth in the next few months."
Surfing Amormoda's online shop, customers can easily find the wedding dresses in different lengths, colors and styles. All the dresses have these several characteristics: rich fabrics, fine tailoring, and meticulous production. Moreover, they are at affordable prices with free shipping.
According to Eason Chen, Amormoda is a leading supplier of wedding dresses and special-occasion dresses. Whether it is a wedding dress, formal gown, cocktail dress or party dress, Amormoda means confidence where customers can focus on enjoying the day.
There are few moments in a woman's life, as important and memorable as her wedding day. Amormoda agrees that wedding dresses, prom dresses, formal dresses, bridesmaid dresses and bridal gowns are very special attire, and very important for any woman.
Mr. Bruce, a senior manager of Amormoda.com, added, "We have been designing wedding dresses and bridesmaid dresses for many years. We never sacrifice quality for price."
For more information or advice, please visit http://www.amormoda.com/