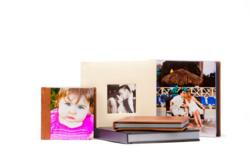 The Fizara guide offers hope to those who believe a professional photographer might be out of their budget range.
Detroit, Michigan (PRWEB) January 15, 2013
Fizara DIY Photo Albums announced it has published an online guide to help brides and others hire the best photographers for weddings and special events without blowing the budget. Fizara.com, an Internet resource consumers use to create their own photo albums, is dedicated to helping people preserve personal history in quality memory albums they design themselves to save time and money.
The Fizara.com guide lists easy-to-follow ideas to help brides and others explore options, narrow the field, and negotiate deals with event photographers. The guide suggests a variety of approaches for locating photographers in your area, deciding which photographer you would be most comfortable with, and bargaining with wedding photographers and special event photographers to reach the best price. Readers learn how to reduce stress and save money by doing things such as hiring a professional photographer for only the formal parts of the event and buying rights to all digital shots so they can make their own wedding albums or special event albums using online services such as Fizara DIY Photo Albums.
"We are excited to share these ideas for affordable wedding photography and special event photography. We've been doing this a long time, and we know first-hand how difficult it can be to find, hire and manage special event photography without running into snags," said Liz Henry, owner of Fizara. "Brides and others who plan special events need to find every advantage to save time and money and still have a high-quality photo album to preserve their memories."
Henry encourages brides not to ask family members or friends to take photographs. "The memories are too important to leave this detail up to amateurs," she said. In addition to the need for a polished look and unique photographs, Henry said a professional photographer knows how to capture all of a wedding's or special events' most important details. The Fizara guide offers hope to those who believe a professional photographer might be out of their budget range. Readers can access this how-to article at Fizara.com.
ABOUT FIZARA DESIGN-IT-YOURSELF PHOTO ALBUMS
Fizara DIY Photo Albums allows customers to express their artistic abilities and enjoy the satisfaction of creating personal, handcrafted modern photo albums by themselves using free, simple-to-use online design software. In three easy steps, customers create photo albums by downloading the free software, designing the album, then ordering their album full of memories with a fine cover of their choice. For more information about Fizara, visit http://www.fizara.com.