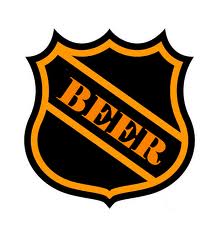 The hockey fans we've talked to are inclined to buy in bulk
Houston (PRWEB) January 18, 2013
Hockey fans have patiently waited by the sidelines all season long. Now, with the NHL lockout over, fans may be eager to party with their friends and watch the games -- but not so eager to start spending money on beer again.SaveOnBrew.com is the only nation-wide beer price search engine and they are here to help with tips on how to get the best beer deals.
"The hockey fans we've talked to are inclined to buy in bulk," explains SaveOnBrew's Mark Davidson. "They like to have a well-stocked fridge full of beer when friends come over. Unfortunately, this can hurt one's pocketbook, which is why we publish beer sale prices all around the country. We want to help people enjoy the quality beer they love – for less."
Consumers simply enter their zip code in at http://www.SaveOnBrew.com to get a list of brands, beer types, retailers and sale prices in their local area. The site is accessible by PC, tablet or smartphone and is continuously maintained by real live people to ensure accuracy. "We're not crowd-sourced," Davidson says. "We work with retailers directly and consult online sale ads daily. It's a big job involving an enormous amount of data, but it's what we do."
In addition to alerting hockey fans to the best local pricing on beer, SaveOnBrew also runs a popular Facebook page with more than 27,000 fans and publishes a daily blog with exclusive beer industry interviews, news stories, beer recommendation lists, reviews and editorials. Some of the blogs appeal specifically to hockey fans – like a recent post about slumping Molson sales during the lockout.
To save money on beer for game nights with friends, SaveOnBrew's Mark Davidson recommends extra tips:
1. Forget the mini-kegs. "You'd think you would get a better price on the mini-kegs, since you're saving manufacturers the cost of about 15 cans. However, you're paying about $1.25 a beer for, say, Molson. So unless you really prefer the taste of draft beer, you're better off going with a 24-pack."
2. Find a budget brand. "There is a time and place for everything. You can try craft beers on special occasions with friends, but you also need a good, low-cost session beer. Brands like Yuengling, Shock Top, Rolling Rock, Shiner Bock and JW Dundee offer great value at a fair price."
3. Look into wholesale beer. "Costco, Wal-Mart, Rite-Aid and other big chains offer huge savings on beer. You'd be surprised by what you can find there. We've found honest handcrafted ales for just $10 a twelve pack."
For fans attending the NHL games this year, SaveOnBrew's 2011-2012 Beer Prices at NHL Stadium infographic compares the prices of beer at every hockey arena. "The results were staggering. We found the best pricing at the Pepsi Center, home of the Colorado Avalanche, for $6.25 a beer – or 26 cents per ounce," says Davidson. "Conversely, the worst pricing is at Centre Bell, home of the Montreal Canadians, for $9.94 a beer – or 62 cents per ounce. We expect prices to remain the same for the 2012 - 2013 season."
# # #
About SaveOnBrew.Com: Founded in 2010 to help thirsty beer drinkers across the United States find the lowest advertised prices for one of the world's most popular beverages.