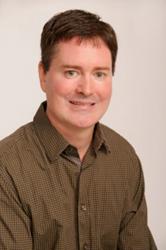 "We have a lot of patients who have perfectly healthy teeth but simply just don't like the way they look," said Dr. Michael Griffin
Chicago IL (PRWEB) January 13, 2013
Dr. Michael Griffin of Northalsted Dental Spa recently introduced Lumineers as a new procedure to help his local Chicago, IL get the Hollywood smiles they've always dreamed of. With Lumineers, Dr. Michael Griffin is able to provide solutions to misshapen, discolored, misaligned or chipped teeth without the use of drilling, anesthetic or even orthodontia. Lumineers are completely reversible but have been proven to last up to 20 years with proper care.
"We have a lot of patients who have perfectly healthy teeth but simply just don't like the way they look," said Dr. Michael Griffin. "Lumineers provide a great solution for our patients who are looking for a pain-free way to a dazzling smile within a matter of weeks."
Lumineers differ from traditional porcelain veneers in a way that they are crafted to be nearly half as thick. The ultra-thin shell allows dentists to easily bond the Lumineer to the tooth without having to shave or etch surface layers of the tooth or give any anesthetic to the patient. Lumineers are known to give a more natural look than traditional veneers and because the original shape of the tooth does not have to be altered for placement.
Reviews of Northalstead Dental Spa's work on patients' smiles with Lumineers show that even small changes can make a big difference in a smile.
"For years I was embarrassed to flash a smile because of gaps in my teeth and yellow stains from coffee," said Frank M., a patient of Dr. Michael Griffin in Chicago, IL. "After a thorough explanation from Dr. Griffin and his assistant, I chose Lumineers as the best solution to my cosmetic issues. I had a four placed and my teeth are 100% whiter now without the ugly spaces. They look fantastic."
In addition to Lumineers and traditional veneers, Dr. Michael Griffin and his staff at Northalsted Dental Spa in Chicago, IL also provide a wide array of other general and cosmetic dentistry procedures. They also recently introduced Botox and dermal fillers to help patients frame their perfect new smiles.
A native of the Chicago area, Dr. Michael Griffin received his dental degree from the Southern Illinois University School of Dental Medicine in 1998 and has been practicing general and cosmetic dentistry in Illinois ever since. Dr. Griffin opened his practice as Northalsted Dental Center in 2005 and in 2010 added peri-oral services to become Northalsted Dental Spa.
For more information about Northalsted Dental Spa in Chicago, IL or to read reviews of Dr. Michael Griffin, please visit http://www.northalstedsmiles.com/ and http://www.youtube.com/watch?v=mZNUIIz7gpU