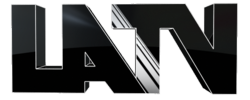 Our viewers are hungry for more than just passive television entertainment.
Los Angeles, CA (PRWEB) January 14, 2013
LATV, the original national, bi-cultural entertainment network, is proud to announce a return to its musical roots with all-new additions to its programming schedule.
This year, LATV reignites its pioneering past with much more musical content than ever before, while continuing to bring some of the best in Latino entertainment you cannot see anywhere else to the comfort of your home.
Highlighting the new programs:
Text Mex: Vanessa Palomino takes interactive TV to a whole new level, with viewers texting their picks and shout-outs in real time as they tune in to the hottest music videos. Monday - Friday 5pm ET/3pm PT
Las Desveladas: Join the gorgeous and insatiable Montserrat Sanroman and Agostina Fusari along with their crazy landlord "Trapicio" and a Musical Celebrity Guest at the exclusive after-party inside their intimate hang out, where no topic if off limits.
Tuesday -Friday 7pm PT/10pm ET
Las Chakalozas: Angel Del Rio "El Kinse" brings you top Mexican Regional songs, plus live performances and the sexiest dancers on TV's most rebellious show.
Monday - Thursday 10pm PT/1am ET
Acabate LATV: The craziest coffee shop on TV is a variety show like no other. It's non-stop entertainment in all forms form an outrageous cast of performers and fun for the whole family.
Monday - Thursday 5pm PT/8pm ET
"Our viewers are hungry for more than just passive television entertainment. These new shows will spice up a full slate of content that pushes the envelope of bi-lingual programming," says Luca Bentivoglio, LATV's COO and Head of Programming. "Above anything else, our diverse line up gives our expanding audience a wide range of viewing options to choose from."
About LATV:
LATV is the only remaining Latino-owned TV network in the Hispanic television space. Its programming primarily targets U.S.-born Latinos and the coveted bi-cultural 18-49 Latino demographic, with content that features a combination of originally produced shows as well as licensed content that has never before been seen in the U.S.
LATV's fully-owned subsidiary, American Latino Syndication, produces and distributes "American Latino" and "LatiNation," two award-winning, Latino-themed TV programs that are broadcast on general market stations in over 100 cities nationwide. For more information, please go to http://www.LATV.com and http://www.AmericanLatino.tv.