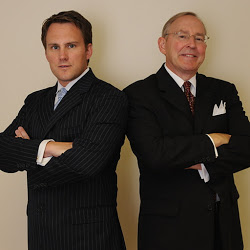 There are many Pennsylvania car accident cases that settle fast because there are big injuries and little insurance coverage. When cases settle quick and easy the injured client should get the benefit, not the law firm.
Langhorne, Pennsylvania (PRWEB) January 14, 2013
Bucks County auto accident attorney, Michael L. Saile, Jr., of Saile & Saile LLP offers an innovative Client First Fee Agreement that helps to eliminate a key financial worry of injured victims.
What makes the Saile & Saile LLP Client First Fee Agreement unique is that it takes a typical law firm contingency fee agreement one step further as a method of fee reduction. Rather than a straight hourly retainer fee which is utilized more often by corporations or wealthy individuals, most personal injury law firms offer a contingent legal fee for their clients. Michael L. Saile, Jr., Esq. explains, "For most people, a contingent fee payment arrangement is the only way they can afford to hire the best personal injury lawyer to represent them. Few people have reserve savings great enough to handle paying legal fees without adversely affecting the financial stability of their household. Most accident victims face the inability to work or working limitations during recovery or rehabilitation."
A contingency fee agreement means that unless or until a financial recovery is made on the injured person's behalf, a fee will not be charged by the law firm. This is generally a more agreeable plan for many accident victims because they fight to recover on both medical and financial fronts.
Usually a portion of an accident settlement ranging from 33 to 45 percent or more, a contingency fee is charged regardless of whether a case is settled early or goes to trial. The attorneys at Saile & Saile LLP believe that they should only be paid for work that they have done, and not receive a special windfall when a serious case settles early.
This is where the Saile & Saile LLP Client First Fee Agreement helps an injured accident victim. Similar to a contingency fee arrangement, a client is only charged if funds are recovered in the case, but if the case settles early, the fee is discounted. The difference can mean significantly more funds available upon settlement to help an accident victim recover from his or her injuries.
Saile & Saile LLP gives away free information to anyone who has been injured in an accident in Pennsylvania or New Jersey. We offer a free download of our Pennsylvania Auto Accident Book book titled "Don't Crash Again: A Car Accident Victim's Guide to Maximizing Recovery."
Saile & Saile LLP focuses on Pennsylvania and New Jersey personal injury law. The attorneys at Saile & Saile LLP help victims of auto, truck and motorcycle accidents, and pedestrian and bicycle accidents to recover compensation against insurance companies.
To learn more about Bucks County personal injury lawyer, Michael L. Saile, Jr. and Saile & Saile LLP, please visit their websites or call one of their client care specialists at 215-860-5800.