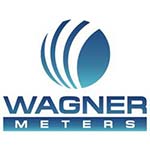 Rogue River, OR (PRWEB) January 18, 2013
Recent stats indicate the Concrete Moisture Measurement Forum sponsored by Wagner Meters is accomplishing exactly what it set out to do – providing a place for industry experts to share information and ask questions about concrete moisture measurement and other flooring information vital to the industry.
In December 2012, the page view count for the forum passed 2.1 million views overall as more and more flooring and building industry experts have found the concrete forum to provide the information and support they need.
Moderated by Ray Thompson, Jr., a Washington-based installation expert and flooring veteran, the forum covers a variety of topics introduced and discussed by industry professionals from diverse locations and backgrounds. It's a place to learn best practices and ask for industry input from the people that know all about concrete moisture content measurement, industry standards, and the implications for flooring installation experts, architects and concrete contractors. With hundreds of members and more joining daily, the forum continues to build a valuable resource location for news and information about concrete moisture measurement and RH testing for concrete slabs.
To learn more, or to take part in the growing forum, visit http://www.wagnermeters.com/concreteforum/ at Wagner Meters.