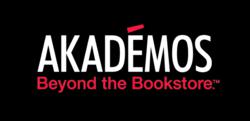 OER content is certainly a keen area of interest for Akademos partner schools, and we're delighted that Brian will be working with us to deepen our resources in this area.
Norwalk, CT (PRWEB) January 15, 2013
Akademos, Inc., a leading provider of online bookstores and marketplaces to academic institutions, announced today that its founder and president, Dr. Brian Jacobs, will launch an independent company focused on the growing area of Open Educational Resources (OERs).
"Like Massive Open Online Courses, or MOOCs, Open Educational Resources are part of a systematic rethinking of the way academic institutions produce and disseminate domain knowledge," said Dr. Jacobs. "To date, however, the OER movement has lacked the appropriate platform to support the transformation, and this is what the new company will address."
The company will focus on creating a formal framework through which academic institutions of all kinds can curate, adapt, and teach with open source materials. "The OER movement has developed in distinct phases," Dr. Jacobs noted, "the first phase was a period of enthusiasm, especially at MIT and Rice University where the first OER repositories were located. The second phase was the introduction of high-quality materials, especially through Open Stax College based at Rice University. The new company will help bring to fruition the vital third phase: the formalization of OER."
Dr. Jacobs will remain Chairman of the Akademos Board of Directors while he pursues his new venture, continuing to support and advise the company in that capacity. "In many ways, Akademos is only now beginning to realize its great potential," Dr. Jacobs noted, "and I believe that under the continued leadership of CEO John Squires, we'll see extraordinary growth and development in the company. I'll certainly be there to support his efforts in any way that I can."
"We're excited to see Brian launch his new business and look forward to working closely with him in the future," added Akademos CEO, John Squires. "OER content is certainly a keen area of interest for Akademos partner schools, and we're delighted that Brian will be working with us to deepen our resources in this area."
Dr. Jacobs leaves his operating role at Akademos during a time of significant expansion, as many larger schools consider how they can provide the student value and comprehensive faculty tools for online textbook delivery that Akademos now delivers to more than 100 schools.
Akademos believes that every student has a right to affordable educational materials, and that schools need an advanced materials-platform and marketplace to provide superior service and meet their educational missions. Akademos' full-service, online solution delivers tremendous savings on textbooks and other course materials while providing administrators and faculty with critical control over the process.
For more information about Dr. Jacobs' new venture, sign up for OER project alerts.
About Akademos
Akademos offers virtual bookstore services, eLearning solutions, and an innovative textbook marketplace to schools. Its comprehensive supply-chain solution and commitment to responsive personal service make Akademos a leader in providing affordable textbooks and digital learning tools for schools. Students can choose from new, used, rental, and eBook options while schools can reduce costs and increase operating efficiency. Faculty can search, discover and adopt new texts using the Akademos Textbook Adoption Tool at http://www.adoption.akademos.com. Akademos delivers the right course materials, at affordable prices, on time. Learn more about Akademos' direct-to-students ecommerce platform at http://www.textbookx.com and its offerings to partner schools at http://www.akademos.com.