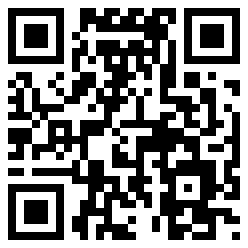 Half time is the perfect time to re-connect sexually and make the game that much more interesting
(PRWEB) January 14, 2013
Instead of allowing the final football games of the season to drive a wedge in a relationship, Dr. Bonnie Eaker Weil suggest couples use the opportunity to spice up their sex life. "Half time is the perfect time to re-connect sexually and make the game that much more interesting," she advises.
Couples should keep in mind that sex is the best if there's a positive all-around experience so be sure to cook or purchase favorite foods and snacks to have on hand during the game. "Many couples watch the game together," notes Dr. Bonnie, "and this is the perfect time to add in sex during half time."
Endorphins are running high during football games, especially when favorite teams are playing - so Dr. Bonnie suggests putting those endorphins to good use. This heightened endorphin level encourages the sizzle and passion that comes with great sex.
Even for couples that won't be watching the game together, it's helpful to create a fun atmosphere. Often women are the ones who choose not to watch the game, and they may resent their husband's decision to do so. Instead of letting football drive a wedge in the relationship, use it as an opportunity to create a positive experience for both people. Women not watching the game can encourage their husband to have a good time without them. Have an understanding that there will be couple time later, or the wife will have some free time to spend doing something she enjoys. If a woman's husband realizes that she's stretching to be a football fan, he's going to want to stretch for her in other areas.
In either case, use the Superbowl to create a space where both people end up happy and fulfilled, instead of engaged in a power struggle.
Dr. Bonnie Eaker Weil, PhD, is also author of the 2010 New York Times Reader's Choice Award-winning book Make Up Don't Break Up with accompanying DVD Falling in Love and Staying In Love. Dr. Bonnie counsels couples, singles, and step families. She works with those considering breaking up, people who have committed adultery, and couples who want to strengthen their relationships damaged by resentment or unresolved anger, teaching people to "fight" to increase passion, bring back magic and restore the sizzle. Dr. Bonnie teaches Smart Heart Dialogue along with communication and connection tools, and counsel's families and children.
Dr. Bonnie is presently featured and available now on the Discovery Health/Oprah Winfrey Network documentary titled "Unfaithful" and A&E on addictions. ABC's Good Morning America, a three-day series on NBC's The Today Show, The Oprah Winfrey Show five times, a four day series on Fox TV regarding dating. She appears frequently on ABC, Fox, CBS and NBC News, The View, 20/20, and CNN. Visit Dr. Bonnie at http://www.DoctorBonnie.com.
###