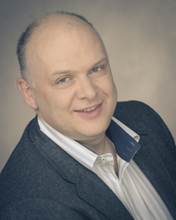 Acumatica has the potential to produce several $100s of millions in partner revenue in less than 5 years through its unique 100% indirect, partner-friendly distribution strategy.
Kirkland, Washington (PRWEB) January 14, 2013
Acumatica, a leading global provider of cloud enterprise resource Planning (ERP) and financial software, today announced the appointment of Yury Larichev as Acumatica's chief executive officer, effective immediately.
Larichev replaces Ezequiel Steiner, who served as Acumatica's CEO since 2009. Steiner will remain on the company's Board of Directors, overseeing the company's strategy and operations, as well as remaining a full-time employee as Acumatica's President, responsible for its strategic OEM business.
"In his new role as chief executive officer, Yury will be responsible for executing our company strategy, and driving our aggressive growth plans," said Ezequiel Steiner, Acumatica's President. "His results-oriented approach and strategic thinking will play a pivotal role in extending Acumatica's track record of innovation and adaptability," added Steiner.
"I would like to thank Ezequiel for the excellent work as CEO, transforming Acumatica into one of the leading cloud ERP companies, and I am happy he will continue his important work overseeing the company on behalf of the Board of Directors and shareholders, and with the implementation of our OEM strategy," said Serguei Beloussov, Acumatica's co-founder. "We are excited Yury has accepted the role of Acumatica's Chief Executive Officer. Yury's unique experience in partnership development and consistent sales execution make him the ideal choice to facilitate Acumatica's aggressive global expansion of sales through Value Added Resellers," added Beloussov.
"I'm very excited to lead Acumatica in its next growth phase," said Larichev, Acumatica's CEO. "I believe Acumatica has the potential to produce several $100s of millions in partner revenue in less than 5 years through its unique 100% indirect, partner-friendly distribution strategy working with VARs in the Americas and South East Asia, and OEM partners and ISVs in specific verticals throughout the rest of the world. Acumatica offers a unique cloud ERP solution with key differentiators, including its rich browser-based and mobile user interface, and single code base across all three distinct deployment models: hosted by the customer, on the Microsoft Azure cloud, and SaaS," added Larichev.
Larichev's career spans more than 15 years in the software business. Before joining Acumatica as COO in September of 2012, he worked for Microsoft where he served as General Manager, Worldwide SMB Sales & Marketing Operations. In that role he led Microsoft's field sales enablement and customer life cycle strategy, driving adoption of on-premises and cloud software by Small and Mid-Size Businesses. Prior to that position he served as Director of Small Midmarket Solutions & Partner Group at Microsoft Russia.
About Acumatica
Founded in 2007, Acumatica is a leading global provider of adaptable cloud ERP applications for small and midsized businesses (SMBs). Acumatica's browser-based cloud ERP apps (financials, distribution, CRM, and project accounting suites) are optimized for ease of use, adaptability, speed, and security. Acumatica Studio, the technology development platform, gives ISVs and OEMs competitive advantage and fast time-to-market for developing and integrating cloud-based apps using industry standard tools. Unlike other SaaS ERP vendors, Acumatica is the only cloud ERP solution to offer businesses unparalleled adaptability, from choice of deployment, to device independence, to unlimited users, to licensing, integration, and customization options. Delivered through a global channel partner network of VARs, ISVs, and OEMs, Acumatica is available in the U.S., Canada, and Mexico, with global affiliates in Europe, South East Asia, and the Middle East. With U.S. headquarters in Kirkland Washington, and software engineering based in Moscow, Russia, Acumatica has been named a Red Herring Top 100 Global Tech Company, ranked BEST by Gleanster for its cloud CRM suites in all four key categories, and was recently recognized by TEC as giving "both new SaaS and old ERP software vendors a run for their money". Learn more by visiting http://www.acumatica.com.