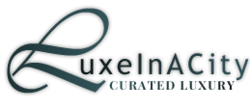 the Top Ten Romantic Valentine's Day Getaways
Montreal, Quebec (PRWEB) January 14, 2013
Valentine's Day is a time for couples to show their love to one another. While the special day can be celebrated anywhere, some cities, such as Paris, Lisbon and Venice bring out every ounce of romance upon arrival. Here is a list of our top favorite cities for a romantic Valentine's Day getaway.
The Top Ten Romantic Valentine's Day Getaway
1. Paris, France: Paris has long been regarded as one of the most romantic cities in the world. It's made for lovers anytime of year, but being there during Valentine's Day makes it even more special. Have dinner at a restaurant in the Eiffel Tower; take a stroll down the Champs Elysees; and then cozy up in one of the city's famous coffee shops.
2. New York City, NY: There's always something going on in New York. It wasn't dubbed the "City That Never Sleeps" for no reason. For those looking for romance, ice-skating in Rockefeller Center is a delight. Follow that up with dinner at one of the city's great restaurants. If its a clear day, don't forget to take in the view from atop the Empire State Building.
3. Guanajuato, Mexico: This colonial Mexican city is full of charm. It's full of alleys that have to be navigated by foot. One of the most famous (and an ideal stop during Valentine's Day) is Callejon del Beso (Alley of the Kiss, right). Legend has it that a young couple was forbidden to see each other so the man rented a room opposite, and the lovers exchanged kisses from the balconies on the narrow street.
4. Lisbon, Portugal: Lisbon is one of the most affordable cities in Europe. However, don't think that the price diminishes the quality. This city offers modern conveniences while keeping its old world charm. Take a romantic walk through the many open parks or enjoy a cozy train ride through the many idyllic parts of the city.
5. Venice, Italy: It's been reported for years that Venice is slowly disappearing. While it's still here, enjoy a getaway to one of the most stunning cities in the world. Enjoy a gondola ride through one of the cities many waterways. Don't forget to stop under The Bridge of Sighs. Local legend says that lovers will be granted eternal love if they kiss on a gondola at sunset under the bridge.
6. Rio de Janeiro, Brazil: It's easy to get lost in the sultry sounds of samba while visiting Brazil. The romantic music is a good way to get close and celebrate your love by dancing the night away. Before that, soak in some sun on the famous Copacabana Beach with a caipirinha in hand.
7. Port Antonio, Jamaica: One of Jamaica's best kept secrets, Port Antonio is full of the old charm once associated with Jamaica. It's where the Hollywood crowd flocked to in the 60's. Spend a day at the secluded Frenchman's Cove Beach, raft on the Rio Grande and then cool off under Reach Falls.
8. San Juan Del Sur, Nicaragua: Nicaragua has been flying under the radar for quite some time now. The sleepy beach town of San Juan Del Sur is one of the priceless gems that it hides. There are stunning cliffs surrounding a collection of 14 beaches. Relax in a hammock on the porch of a private villa and take in one of the most beautiful shorelines in the world.
9. Cartagena, Colombia: Colombia has spent years clearing its image as a country filled with drugs and crime. One of the treasures unveiled in this process was the beautiful city of Cartagena. The city is filled with cobblestone roads, charming pousadas (guesthouses) and amazing food.
10. New Orleans, Louisiana: New Orleans is a beautiful mix of architecture, food, music and art. It serves as the perfect setting for a romantic getaway. Stay in the French Quarter, grab breakfast in a courtyard restaurant, and take a carriage ride in the afternoon.
About LuxeInACity.com
Launched in 2011 and with corporate headquarters in Montreal, Canada and Gothenburg, Sweden, LuxeInACity is a curated guide to luxury cities from around the world. Providing priceless information to affluent consumers and travelers worldwide, each luxury city guides features a curated list of premium waiting to service the bespoke needs of these high-network individuals. The founders of LuxeInACity.com have traveled to over 70 countries.