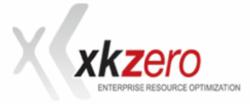 We are excited to participate in the ERPVAR.com upcoming webcast series highlighting our iSales 100 app for Sage 100 ERP customers. ERPVAR.com give us extra exposure in the Sage ERP community to our exciting mobile solutions. Paul Ziliak - xkzero
Dana Point, CA (PRWEB) January 23, 2013
xkzero's iSales 100 application extends the mobile functionality in Sage 100 ERP to any iPad, iPhone, or iPod Touch with iOS (the Apple mobile operating system). Sage 100 ERP customers can create new orders, using pricing rules, view open orders and invoices, view pricing rules and warehouse inventory quantities on their mobile devices. Perhaps even more importantly, users of iSales 100 instantly gain some of the most essential CRM functionality – without having to purchase or implement a CRM system. xkzero's iOS app is the only native iPad and iPhone app to integrate with Sage 100 ERP (formerly MAS 90 and MAS 200) data, providing a distinct advantage in speed and accessibility. For example, once Sage 100 data is synched via wi-fi connection or data plan, iSales 100 allows users to work with their data locally while their devices are off line. The iSales 100 is now available in the Apple App Store.
Webcasts for the Sage 100 ERP xkzero's iSales100 will be launched in March 2013 on the ERPVAR.com events page. Participating ERPVAR.com Sage ERP consultants and customers will learn how to take Sage 100 ERP on the road to enhance profitability and increase customer service with iSales 100.
ERPVAR.com, an ERP consultant network comprised of Sage Software, Microsoft Dynamics, Epicor, NETSUITE, Intacct and Intuit value-added-resellers (VARs) announced today the formation of a partnership with xkzero. xkzero is an established Sage Software Authorized Business Partner for Sage 100, Sage 500 and is a Sage ERP X3 Certified Partner. With over 20 years serving clients accounting and technology requirements, xkzero has a strong reputation of delivering outstanding service and support. xkzero is a excellent addition to the ERP VAR community. xkzero will be representing their mobile solution iSales 100 for Sage 100 ERP and accounting software services on ERPVAR.com in the Find Enhancement directory and the Find Local ERP Consultant directory.
About ERP VAR:
Established in 2012 and headquartered in Orange County, CA, ERP VAR represents the collective expertise of Sage 50 (formerly Peachtree), Sage 100 ERP (formerly MAS90 and MAS 200), Sage 500 ERP (formerly MAS 500), Sage ERP X3, Epicor, Microsoft Dynamics GP, NETSUITE, and QuickBooks Enterprise third party developers combined with the expertise of local implementation ERP consultants. These local ERP consultants provide end users with a thorough needs analysis to determine which ERP software functionality is required to address their unique needs. If a business process assessment is required the local channel partner is enlisted to provide a comprehensive examination with end user company departments to insure the correct ERP software is selected implemented and the staff is properly trained. For more information please visit http://erpvar.com.
About xkzero:
xkzero builds innovative apps exclusively for Sage 100 ERP (MAS 90), Sage 100 ERP Advanced (MAS 200), Sage 500 ERP (MAS 500) and Sage ERP X3. Their ERP enhancement products for Sage 100 ERP (MAS90/200) include GetX (Global System Search), iSales 100, EBM 100, and Route Sell Solutions for Sage 100 ERP, Sage 500 ERP (MAS 500) and Sage ERP X3. More about xkzero (http://www.xkzero.com)