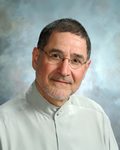 I look forward to meeting everyone at the San Diego event.
San Diego, CA (PRWEB) January 14, 2013
Master Charles Cannon will offer a free, two-hour presentation on Modern Spirituality including a group meditation that employs music and sonic technology to relax and empower those living the modern western lifestyle. The event is being held on Thursday, January 24th at UCSD's Atkinson Hall from 7:30-9:30 pm. For more information, contact Dr. Mary Cowley at 858-756-7131.
"Modern life has become increasingly hurried and stressful, making it difficult, if not impossible, to create a quiet environment for meditation," observes Cannon. "That's why I created High-Tech meditation, an audio technology proven to rapidly change brain wave patterns towards those achieved by long time meditators. Participants experience for themselves the immediate difference this makes in quieting the mind and dropping them deep into the authentic meditation space. And the results are meant to last, entraining you into a consistently relaxed and joyful state."
Cannon has taught many thousands of people what he calls "modern spirituality" which he describes as "a holistic lifestyle where you experience ongoing enlightenment midst the practicalities of everyday living." He presents large meditation events regularly in the United States, Mexico, India and other countries, has offered programs at the Vatican, Westminster Abbey, the United Nations, etc., and appeared on all major media including such TV programs as the CBS Morning Show and the Larry King show.
"Prior to meeting Master Charles, I had only read, with envy and amazement, about the mystical experience," said New Zealand MD, David Downey. "Being with Master Charles brought it within my reach."
About Master Charles Cannon
Master Charles was a close disciple of Swami Paramahansa Muktananda, one of the most highly-recognized Eastern Mystics of the last century. When Muktananda passed away in 1982, Master Charles left India and established the Synchronicity Foundation for Modern Spirituality, now a 450-acre retreat in the Blue Ridge Mountains of Central Virginia.
In 2008, Cannon and 24 colleagues were trapped in the Oberoi Hotel during the Mumbai terrorist attack. Two in their group were killed and four were wounded, yet, when rescued by Indian SWAT teams, Cannon and the survivors offered immediate forgiveness to their attackers. Their inspiring story is chronicled in his recently released book, Forgiving the Unforgivable.
Master Charles Cannon has been well represented in the international media.
CONTACT INFORMATION:
This event is free. For information contact Dr. Mary Cowley at 858-756-7131.